20 Creepy Habits Untrustworthy People Have In Common
Keep an eye out for sudden mood changes.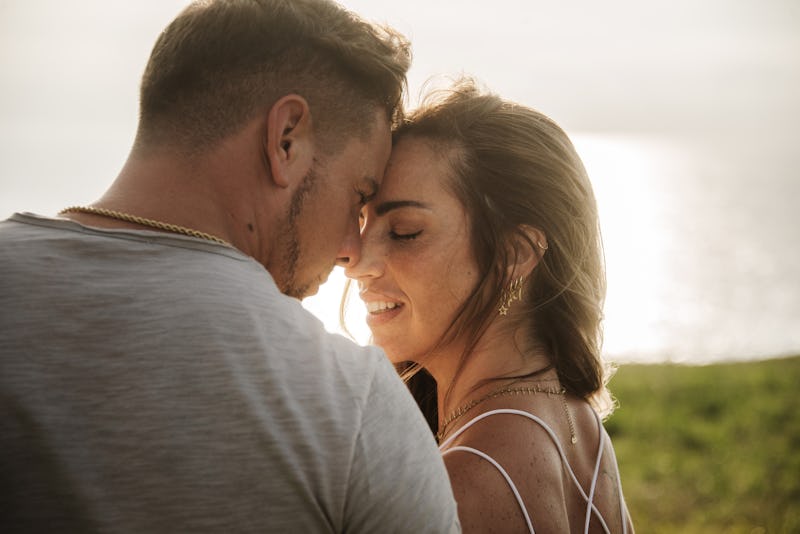 MarioGuti/E+/Getty Images
While it's not always easy to tell if someone is untrustworthy or toxic to be around when you first meet, their body language and what they say — as well as their overall vibe — can tell you a lot over time. Whether it's someone you're dating, a mysterious neighbor, or even a stranger on the street, if something seems "off," trust your gut.
This is especially true if the person is being manipulative, which might mean they strike you as dangerous in some way, or that you pick up on the signs you're being used. In that case, err on the side of caution and try to remove yourself from the situation as quickly and safely as possible — even if they try to convince you not to worry.
"If you have the sense that you need to get away from someone or end a relationship, try not to backpedal on it," Nicole Issa, Psy.D., a licensed psychologist, tells Bustle. Follow your instincts, and reach out to a friend or authority figure for help, if need be.
Of course, not everyone who gives off "creepy" vibes is actually dangerous to be around. But if you recognize even one of the signs someone is untrustworthy, take time to consider who this person is, and whether they have your best interests at heart.
It can be difficult to spot a manipulative and untrustworthy person, since they know exactly what to say and do in order to reel you in. But if you're in a situation that feels unsafe — or if they're exhibiting any of these characteristics — trust your gut, reach out for help, and try to get away as soon as you can.
Experts:
Nicole Issa, Psy.D., licensed psychologist
Amica Graber, relationship expert
Shannon Gunnip, LMHC, BC-TMH, licensed mental health counselor
Patti Wood, MA, body language expert
Dr. Laura Dabney, M.D., psychotherapist
Adamaris Mendoza, LPC, MA, licensed psychotherapist and relationship coach
Theresa Leskowat, MS, LCMHC, mental health therapist
Clinton Moore, clinical psychologist
Leah Rockwell, LPC, NCC, counselor
Jennifer Silvershein Teplin, LCSW, licensed clinical social worker
Deedee Cummings, M.Ed., LPCC, J.D., licensed professional clinical counselor
This article was originally published on