Why Your Partner Might Turn Down Sex, Based On Their Sign
Because some members of the zodiac are more direct than others.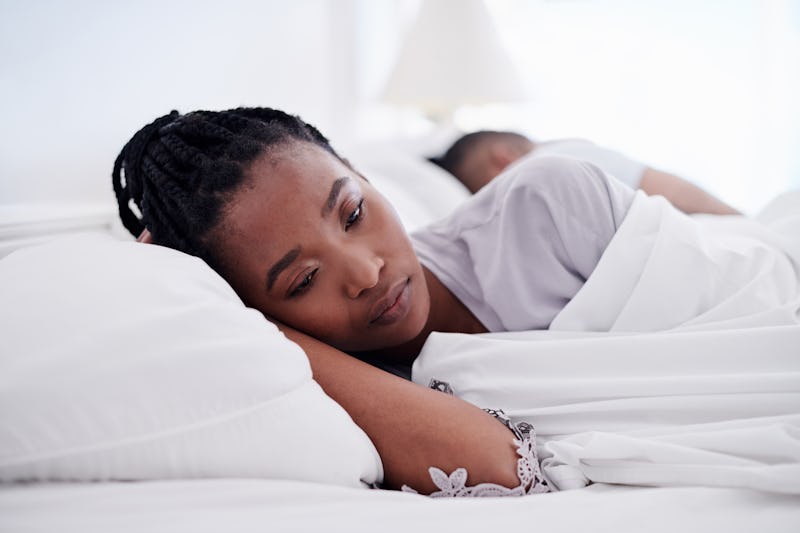 jeffbergen/E+/Getty Images
When your partner turns down sex, it's easy to immediately start overthinking things. Like, what does it really mean when they say they're "not in the mood"? Are they just tired? Did something happen at work? If not, is it you? Are they no longer attracted to you anymore? There are so many different reasons for why your partner might not want sex. According to Stina Garbis, professional astrologer and psychic, your partner's zodiac sign can clue you into what might be going on in their head.
"Pluto, a ruler of the underworld and ruler of Scorpio, has a lot to say about our hidden motivations — especially around sex and hang ups," Garbis says. In order to get an idea of why your partner doesn't feel like getting frisky, look at Pluto and how it behaves in each sign.
As the ruler of the 8th House of Marriage, Sex, and Death in astrology, Pluto's domain holds the key to unlocking our otherwise-hidden raw passions and primal urges. "Pluto, because of its secretive nature, will show up in our most intimate relationships, marriages and sexual encounters," Garbis says.
With that said, communication is paramount in a healthy relationship. Asking your partner why they turned down sex is always a good idea. But if you feel like they're not being completely honest with you, or it's been happening more frequently than usual, astrology can be helpful. So here's what it means when your partner doesn't want to get intimate, according to their zodiac sign.
Source
Stina Garbis, professional astrologer and psychic