Here's Your Horoscope For Today: April 20, 2021
Our usual way of doing things won't get us very far today.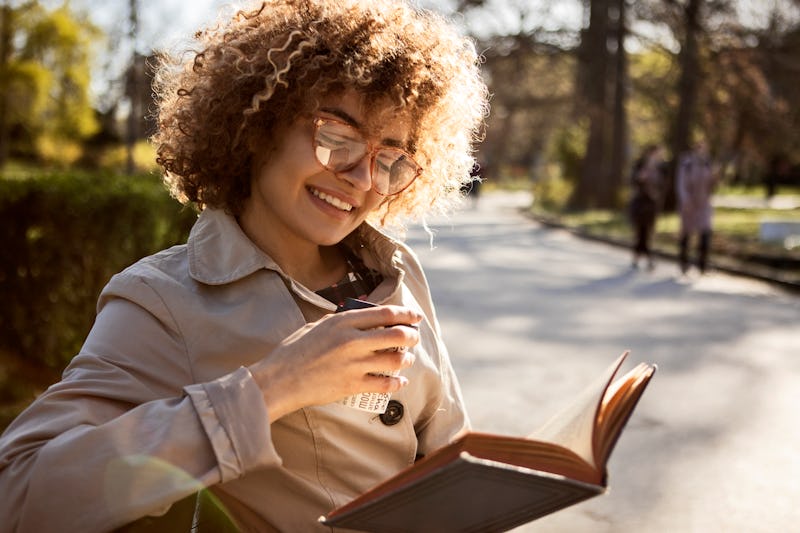 Nastasic/E+/Getty Images
In this daily horoscope for April 20, Bustle's resident astrologer Mecca Woods, founder of My Life Created, shares the astrological events happening today that will affect every zodiac sign. Below, here's a look at how astrology will affect our lives today.
With moon currently in Leo, we might find ourselves in the mood to have fun, follow our heart, and show off our talents. However, with the moon in Leo facing off with multiple planets in value-driven Taurus (which includes the confident sun, pleasure-seeking Venus, chatty Mercury, and unpredictable Uranus), our usual way of doing things won't get us very far today. Instead, we're being pushed to come up with new plans and methods in finding happiness and enjoyment.
That said, since Leo and Taurus are both creative signs, we're encouraged to get creative as well. Additionally, as these zodiac signs are known for doing what feels good, today's astro-weather teaches us how to find the bright spots where we can despite the frustration we might experience.
Read below to see what the stars mean for your zodiac sign today, and make sure to check out your April 2021 monthly horoscope.
You might be in the mood to spend some cash, but practical decision-making with your finances is called for today. In having fun, try to do things that don't require breaking the bank.
A family member or someone you live with could be demanding now. While it could be easy to stonewall them, better communication could be the solution. Try not to take things too personally.
You might feel torn between taking a break and staying busy. Try not to put unnecessary pressure on yourself. If your circuits are fried, it's time to calm down and chill.
Uncertainty about what's next could be causing you stress today. Know that the change in the air you're feeling is necessary to your path. Trust that you'll end up exactly where you need to be.
It could be possible that you're re-thinking your career or goals today. If you're feeling the push to go in a new direction, trust it. If you want something different, then do something different.
It might be hard to come to a decision today. It's because you're being challenged to let go of self-limiting beliefs. Change can be scary, but it's necessary. You've got more options than you think.
Your boundaries could be tested today. While you often like working or connecting with others, be mindful of letting guilt or people-pleasing be the source of your motivation. You can say no.
Be mindful of advice or suggestions that tell you to follow a conventional path to achieve your goals. Some advice? Don't. Look to the rebels and innovators around you. They can be a source of support.
You might be feeling restless or a bit of frustration today, as you can't apply your usual approach to getting things done or even blowing off steam. Take a breath and get creative.
Be mindful of using your romantic life as a way to stave off boredom. Focus on developing new forms of pleasure. Too, not every hobby you have needs to be monetized. Enjoy something just for you.
If relationship dynamics between you and someone else have been unhealthy, you're pushed to address the issue. It could give you the opportunity to improve the connection or let it go completely.
Today, try to be mindful of worrying about things beyond your control or focusing too much on outcomes. How can you be more present and find both value and pleasure in it? Take your time.