Here's Your Horoscope For Today: June 24, 2021
With the confusion of Mercury retrograde still lingering in the air, it doesn't hurt to clarify details as needed.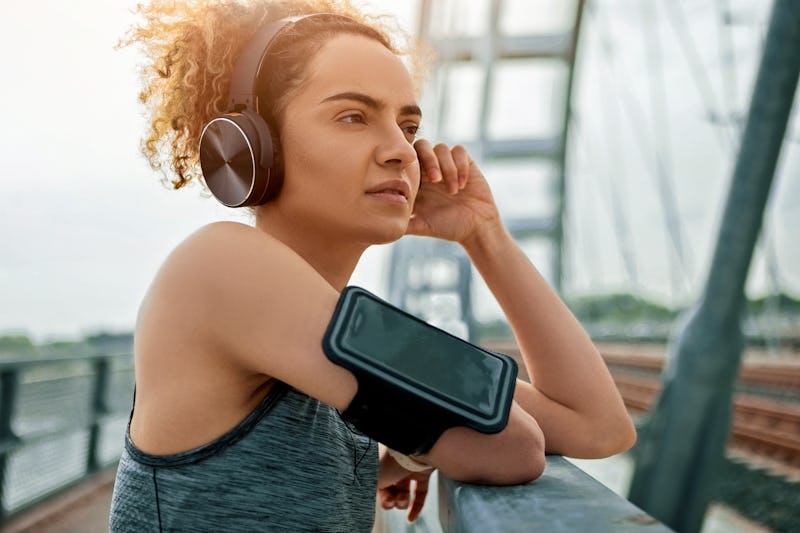 Nastasic/E+/Getty Images
In this daily horoscope for June 24, Bustle's resident astrologer Mecca Woods, founder of My Life Created, shares the astrological events happening today that will affect every zodiac sign. Below, here's a look at how astrology will affect our lives today.
It's a full moon this afternoon in level-headed Capricorn (2:40 p.m. EST). This moon helps us to cut through the fog left over from Mercury retrograde so we can finalize important plans and decisions. With the moon in Capricorn also teaming up with lucky Jupiter in Pisces by midday, this cosmic combo suggests that whatever decisions we do make will have positive results. The kind of results we should expect to see are those that lead to growth, success, and opportunity.
However, Saturn (Capricorn's planetary ruler) is currently retrograde in freedom-loving Aquarius. This means we'll need to make sure that whatever plans we're putting into motion now won't saddle us with responsibilities that may become a headache or a burden down the line. With the confusion of Mercury retrograde still lingering in the air, it doesn't hurt to clarify details as needed.
Read below to see what the stars mean for your zodiac sign today, and make sure to check out your June 2021 monthly horoscope.
After a period of delay, you can finally see some movement with a plan or goal you have in the works. Meanwhile, if you're being called to do something more fulfilling with your career, go for it.
You could have a breakthrough moment today that helps you with seeing the path forward much more clearly. If an exciting opportunity is being offered to you, say yes.
You could find a happy or viable resolution to a financial matter today, helping you to feel more confident about the future. If a job offer is on the table, make sure it's really what you want.
A partnership or collaboration could be lucrative for you. Consider whether the connection will help you to grow, expand, or help you with achieving a dream. All of the above is possible.
You could receive some positive or promising news regarding a health- or work-related issue. On another note, it's time to let go of something you no longer need, such as pent up emotions.
You could find yourself in the spotlight today, thanks to your talents or a creative project that you've completed. Don't shy away from the praise or the accolades that are due to you. Own it.
It could be a good time to do a home organization or cleanup project today. A clean space can improve your mood. If looking to make peace with a family member, healing is possible now.
It's a great day for finalizing or submitting important documents, paperwork, or applications, especially if doing so can help you with securing an opportunity. Clean out your inbox.
Stability and security are the focus today. As such, you could receive a job offer or money you've been seeking. If looking to move, you could find the right space for you.
You can make quite an impact today with your words or ideas. Perhaps it's time to create a TikTok account, promote your podcast, or pitch that article. People want to hear what you have to say.
It might be necessary to take a step back today as you find yourself needing to process an end of a chapter or a letting go. Too, you could use some time to refill your cup.
You should be feeling a level of confidence today that's been missing, particularly around your future plans. Also, look to a friend to come through for you today at just the right time.