How September's Mercury Retrograde Will Affect Your Sign's Sex Life
Be sure to voice your needs.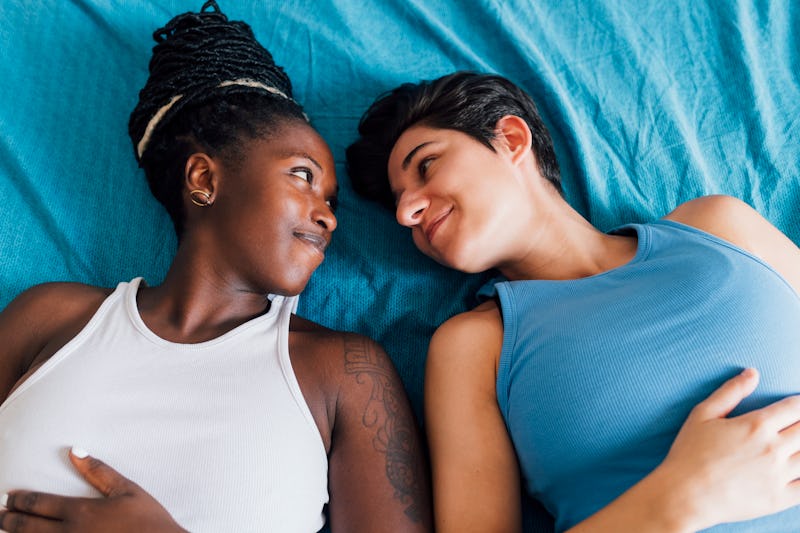 Westend61/Westend61/Getty Images
Starting Sept. 9, Mercury will go retrograde, meaning you may need to have a little more patience than usual over the next few weeks through Oct. 2. Mercury retrograde is known for being a period of frustration and drama due to the planet's association with technology, travel, and communication. While the possibility of lost e-mails and car trouble is higher during this time, Mercury retrograde can affect all aspects of your life, including sex and relationships. If you're curious to know how Fall 2022's Mercury retrograde will affect your sex life, astrologers Lisa Stardust and Clarisse Monahan share what you can expect.
For this fall's Mercury retrograde, patience is key. Knowing how to have balanced conversations that don't force extreme reactions is going to be important, Stardust says. That's especially true if you find yourself running into an ex over the next few weeks, which tends to be common during retrograde periods.
"Relationships may be inconsistent at this time due to miscommunications, but that doesn't mean doom and gloom," Stardust says. "It's just part of the up and down cycle of the retrograde."
When it comes to sex, you may have to be more vocal about what you want. Your partner's needs might also clash with yours during this time, so you may need to be extra patient with them or set aside time to talk in order to get on the same page.
But of course, Mercury retrograde affects every zodiac sign differently and some won't have it as bad as others. With that, here's how fall 2022's Mercury retrograde will affect your sex life, based on your sign.
Sources
Lisa Stardust, astrologer
Clarisse Monahan, astrologer