A Complete History Of The Modern Naked Dress: From 1925 To 2023
Actors have been sporting sheer, barely-there dresses on screen for nearly a century. Today's iterations pull from those sartorial legacies.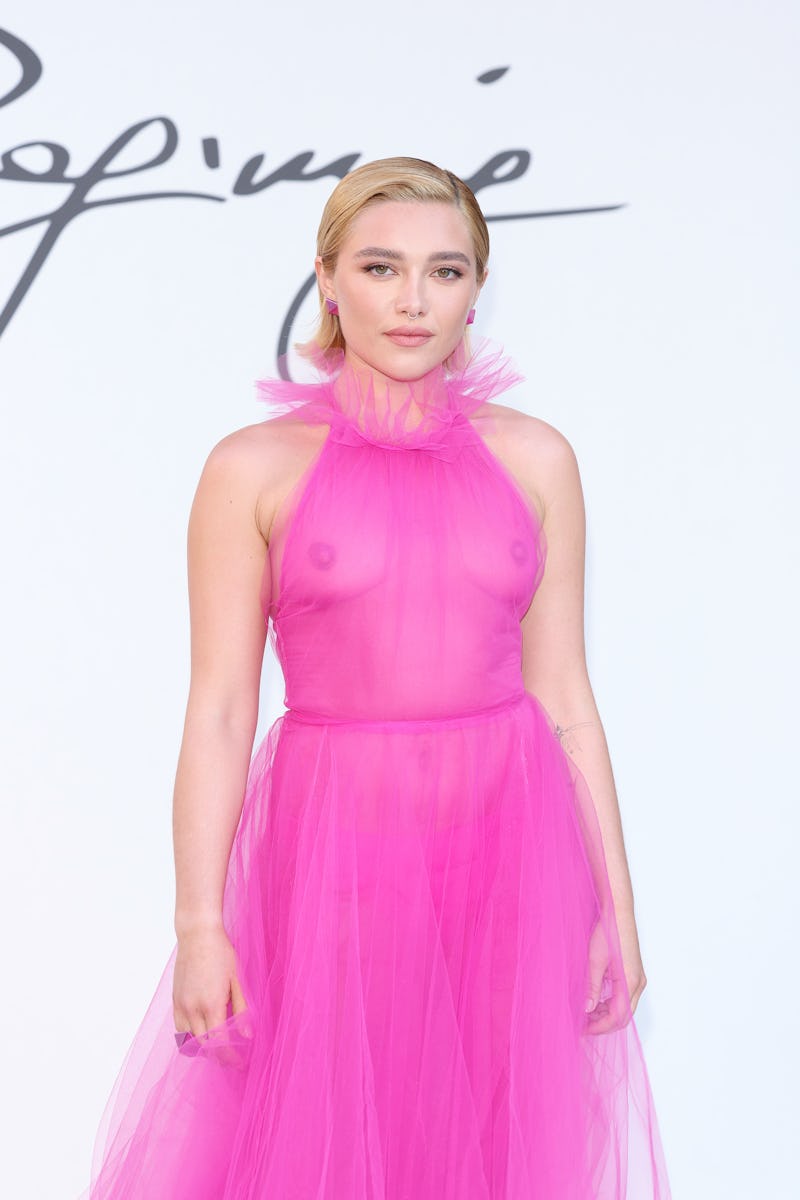 Daniele Venturelli/WireImage/Getty Images
You're not imagining it: Seemingly everyone in Hollywood has been spotted in naked dresses over the last few months, including style-setters like Florence Pugh and Rihanna.
People have run the gamut with their takes on the trend. Emily Ratajkowski and Olivia Wilde have opted for more risqué looks, in which are undies are completely visible under diaphanous or netted fabrics. Dua Lipa sported a whimsical, nostalgic version on this, featuring Patrick Star nipple pasties under a netted dress. On the more conservative side, celebrities like Jennifer Lopez have donned skin-tone slips and crystal-encrusted gowns.
Others have taken more playful, ironic routes, like siblings Kendall and Kylie Jenner, who are fans of Jean Paul Gautier's iconic trompe l'oeil style, in which naked bodies are imprinted on dresses.
The revealing style actually dates back to the 1920s, when burlesque performers and silent film stars wore versions of the barely-there look. But it was Marilyn Monroe in 1962 who resurfaced the look in the latter part of the century.
Ahead, a look at the complete history of the naked dress, from the '20s to now.