7 Top Celebrity Podcasts You Should Subscribe To Right Now
Add these podcasts from Oprah Winfrey, Dax Shepard, and other famous faces to your rotation.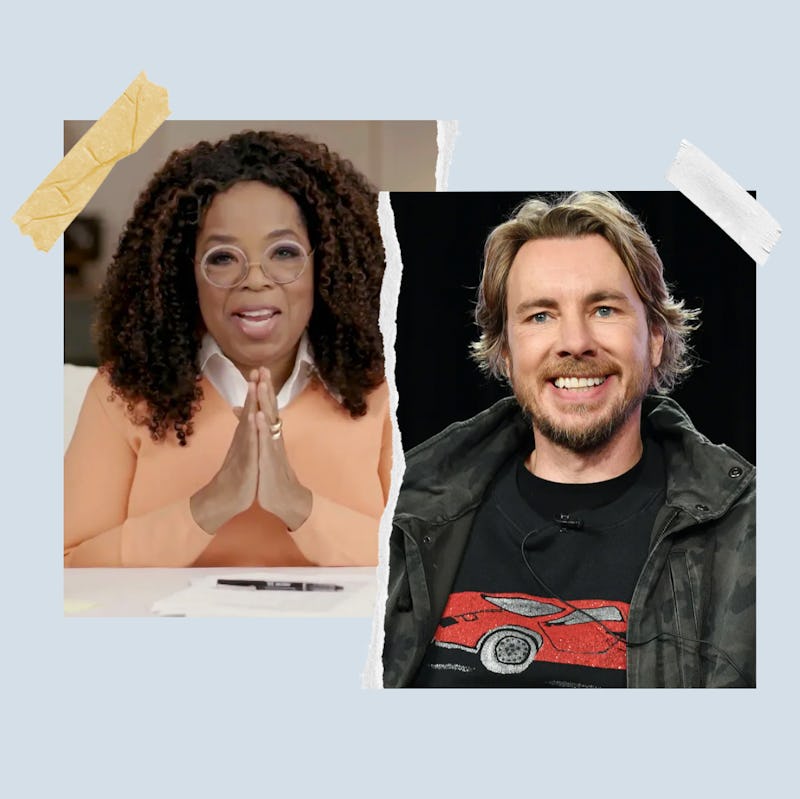 Arturo Holmes/Amy Sussman/Getty Images
Podcasting networks are always looking for the next actor, reality star, or even former president willing to pick up a microphone and press record. Are top celebrity podcasts officially replacing the typical cable talk show format? For some listeners, definitely. The popularity of podcasts has consistently risen over the past few years, with a reported 41% of the U.S. population over the age of 12 — or an estimated 116 million Americans — now deemed as "monthly podcast listeners." You can find podcasts for almost anything nowadays: true crime podcasts, political podcasts, mental health podcasts, sleep podcasts, and even many podcasts about the royal family.
It's no surprise that celebrities are interested in getting in on the trend and taking advantage of the growing listenership. It allows them to reach their fans in new way and explore subjects they're passionate about without much traditional red tape hindering their conversations. Many are even trying to help their listeners live better by candidly discussing mental health, belonging, and body image. The results run the gamut from silly to serious and are worth hitting the subscribe button.
Whether you're just looking for a way to pass the time during your commute or you're interested in getting life-changing advice from famous figures, you'll want to press play on these seven top celebrity podcasts that offer fascinating content such as wellness tips, exclusive interviews, and even behind-the-scenes looks at your favorite television series.