Here's Your Horoscope For Today: June 16, 2021
Today's good for catching up on any unfinished business.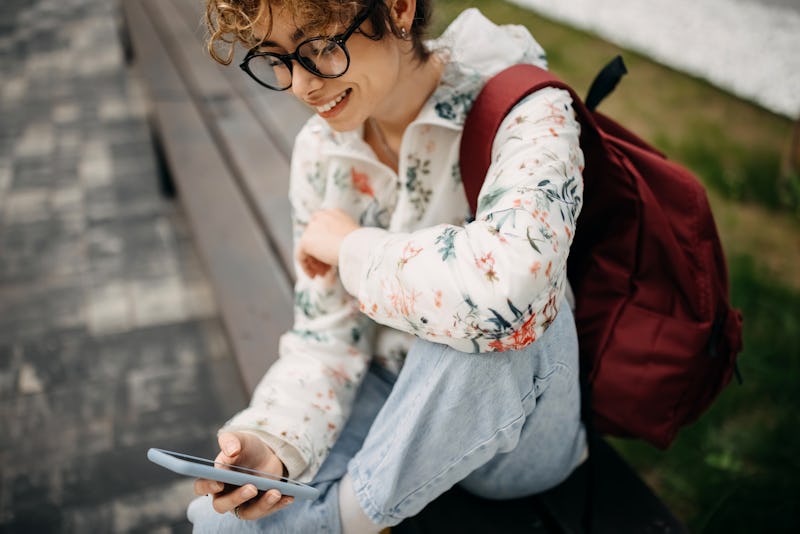 StefaNikolic/E+/Getty Images
In this daily horoscope for June 16, Bustle's resident astrologer Mecca Woods, founder of My Life Created, shares the astrological events happening today that will affect every zodiac sign. Below, here's a look at how astrology will affect our lives today.
With the moon in conscientious Virgo, we should find ourselves in the mood today to get things cleaned up and organized. Since Mercury (Virgo's planetary ruler) is still retrograde until June 22, and Virgo is a sign that fancies efficiency and improvement, the day is best spent on making updates and revisions as needed. If we have any unfinished business to catch up on, it's also a good time to do so, as well as running errands and restocking on supplies and necessities.
By late tonight, the moon in Virgo meets up with innovative Uranus in Taurus, which can give us the motivation needed to break an unhealthy habit or start a healthy one. This Moon-Uranus combo can also be helpful if we're in need of some creative inspiration or a fresh solution for a long-standing problem.
Read below to see what the stars mean for your zodiac sign today, and make sure to check out your June 2021 monthly horoscope.
It's a good day to clear out your closets. Consider letting go or upcycling things that you haven't used in a while. If you're feeling the urge to spend money, focus on more practical items.
You're bursting with creativity today, which can help you with breathing new life into an existing project or plan. Too, you can breathe some life into yourself by tapping into your passions.
You could experience a much welcomed mental or emotional breakthrough today. Perhaps you're able to see something in a new light that you weren't able to see before.
It's time to switch up your friend circle a bit and connect with some new people. Look to folks that are doing things you're curious about trying or learning. It'll make it easier to connect with them.
If you've got work to do, a change of scenery might help out your creative process. Getting outdoors is a great option. Also, a sound money decision could turn out surprisingly well.
If there's been something you've been wanting, like an opportunity, today encourages you not to overthink it and just go for it. You might be surprised at how quickly things can go your way.
Flexibility is called for today if dealing with anything stressful or frustrating. It might actually be best to take a break and come back to the task or issue later to save yourself the headache.
A new approach is needed in terms of how you deal with other people. Look to ways that you can connect with people that aren't as emotionally taxing as it is right now. Keep it light.
Growth is the theme today when it comes to your work life — though it's not about doing more work. It's about making life easier on yourself so you can give your attention to what you really want to do.
In what ways can you be like a child or a student again? Remember, there's a big world out there. Engage experiences that can help you see and learn more from it.
If you've been waiting to hear back on a financial decision, you could receive some promising news. Meanwhile, if you're ready to move on from a unhealthy relationship, you've got the green light.
You have a way of seeing things outside the box. Don't be shy to share your thoughts with others as you never know who's listening. You might create an opportunity for yourself.