Here's Your Horoscope For Today: June 17, 2021
Tending to our emotional and physical well-being is encouraged.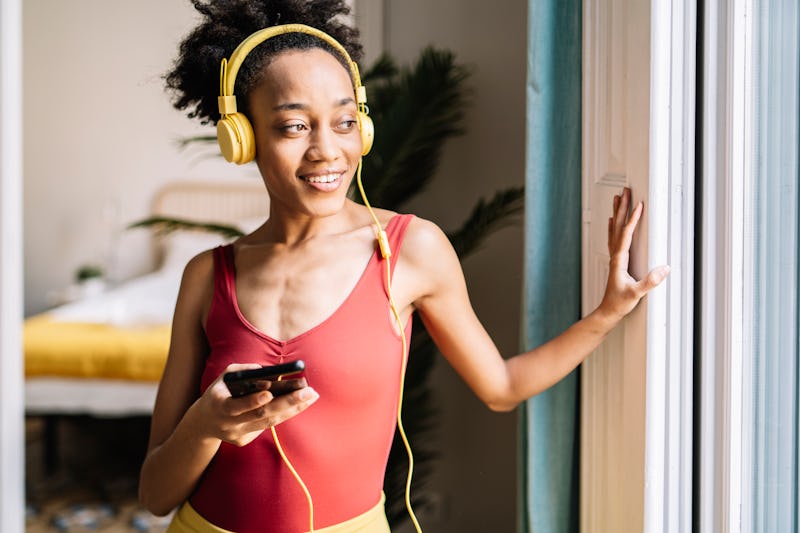 Westend61/Westend61/Getty Images
In this daily horoscope for June 17, Bustle's resident astrologer Mecca Woods, founder of My Life Created, shares the astrological events happening today that will affect every zodiac sign. Below, here's a look at how astrology will affect our lives today.
It might be hard to tell if we're coming or going today, as the opportunity for confusion is high. While the moon is in detail-oriented Virgo, Mercury (Virgo's planetary ruler) is still retrograde in industrious Gemini. With the moon facing off with Mercury and the sun in Gemini, as well as foggy Neptune in Pisces over the course of the day, it'll be hard not to feel scattered or anxious. The best way to navigate this energy? Be picky about the people and things we engage.
The moon in Virgo does get some help from love planet Venus, which is currently in family-focused Cancer. This suggests that we can get some help today, if needed, by way of our loved ones or chosen family. Tending to our emotional and physical well-being is encouraged. Since Virgo and Cancer are zodiac signs that work to help and nurture others, it's a good time for giving back to those in need.
Read below to see what the stars mean for your zodiac sign today, and make sure to check out your June 2021 monthly horoscope.
Slow down, Aries. You don't need to get every single thing on your plate done at this exact moment or even today. If you want to be productive, focus on tying up loose ends.
If you feel like you haven't been appreciated enough for your talent at work, it's time to ask for more money or go where you will be appreciated. Tap your network for job leads.
Though you might have things you want to accomplish, this is one of the those days where it's best to look before you leap. Take some time to anchor down into yourself.
"Be here now" is the message for you today, as it could feel like your mind is going a mile a minute. What are some fun or pleasurable activities that you can engage to help you stay present?
As someone that takes great pride in your reputation, you don't like to let people down, but today you might. You're no superhero, Leo. Your value isn't based on how much you do for others.
If there's something that you can't or are unable to do, particularly where it pertains to your work life, don't beat yourself up over it. It's not a reflection of your abilities.
There might be something you're confused or uncertain about today. Have patience as the answer is not ready to be revealed to you just yet. In time, it will be though.
Though your intuition is usually spot on, you may need to watch that you're not reading too much into something today. Sometimes things just need to be taken at face value and nothing more.
When others are speaking, do you take time out to really hear them? Today, you're asked to employ the power of listening. Take some time to sit with what's really being said.
You might need to go back to the drawing board with a plan or project today, but don't let it deter you. It's better to catch the glitches now rather than later. Be easy on yourself.
Though you like to be in control of what you feel, today pushes you to open up, especially concerning a love-related matter. Talking about what you feel can help you to feel better.
A family member or roommate could get under your skin today. Try not to take anything too personal, but do exercise your boundaries if necessary. You owe it to yourself to show up authentically.