The Most Off-Putting Thing About Each Zodiac Sign — And How To Balance It Out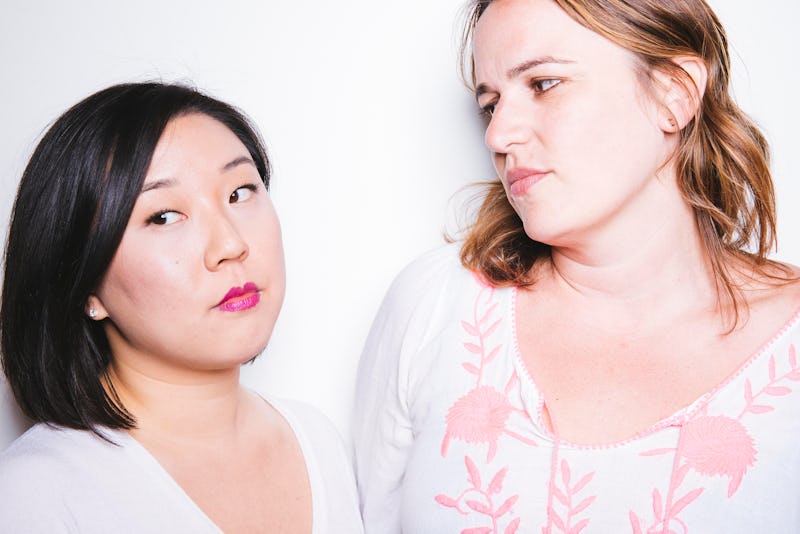 BDG Media, Inc.
Most of us know about the positive personality traits associated with our zodiac sign — those glowing qualities that we're born with, according to astrology. But we all have a few slightly negative or off-putting qualities based on our sign as well. And while these traits may not be as confidence-boosting or fun to read about, they're just as important to acknowledge.
Read more: Aries Zodiac Signs: Personality Traits, Love Compatibility & More Astrology
By being aware of what makes us "us" — including traits that aren't always so positive — we can get to know ourselves better. But being aware of the ways we can seem "off-putting" to others, can also mean having healthier and more meaningful relationships with others.
"Most people aren't aware when the traits that are so much a part of their basic nature are [off-putting] to others, and they don't understand why these cause problems," author and astrologer Skye Alexander tells Bustle. But they very well may explain why you've been feeling isolate, held back, or misunderstood.
Knowing about these traits doesn't mean we have to change ourselves, or hide who we really are. And yet, it can help to be aware of them and balance them out with more positive qualities — all in the name of having healthier interactions. Here, the one "off-putting" personality trait for each zodiac sign, as well as how to balance it out.