8 Fall Makeup Trends You're About To See Everywhere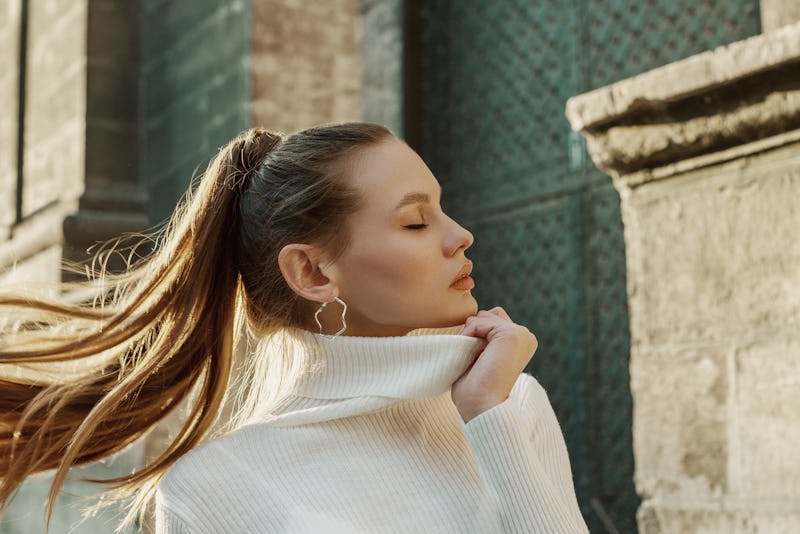 Shutterstock
Ah, fall. It'll be here before you know it. And if you're anything like me, you are more than ready for it. The crisp, cool sweater weather. Boots, layering, and leather jackets. Halloween. I can list a million reasons why fall is the superior season (at least IMO), but one of the greatest things about fall is that it also inspires changes in many people's makeup routines.
But no need to mourn the loss of color. Before you put away those bright eyeshadows or vibrant lipsticks, you might want to read this first. According to makeup artists and industry experts, it turns out that this upcoming season's trends aren't drastically different from the ones we've been seeing all summer — but there are ways to up the impact if that's what you're into.
Makeup artists are predicting that everyone will still be going all out for their makeup looks, taking inspiration from some of the most fun decades (so bring on the '70s disco and '80s funk). '90s makeup inspo isn't going anywhere either — and that's great for anyone who's enjoying taking walks down memory lane. If that's not your speed, don't worry; get ready to celebrate natural-looking skin with a dewy glow.
While you enjoy the last few weeks of summer, take a look at the eight fall 2021 makeup trends that will get you excited for a new season.
We only include products that have been independently selected by Bustle's editorial team. However, we may receive a portion of sales if you purchase a product through a link in this article.
This article was originally published on