2021's Most Wholesome & Hilarious Moments
Featuring Jack Grealish's calves, Jackie Weaver's Zoom antics, & Adele's famous fangirls.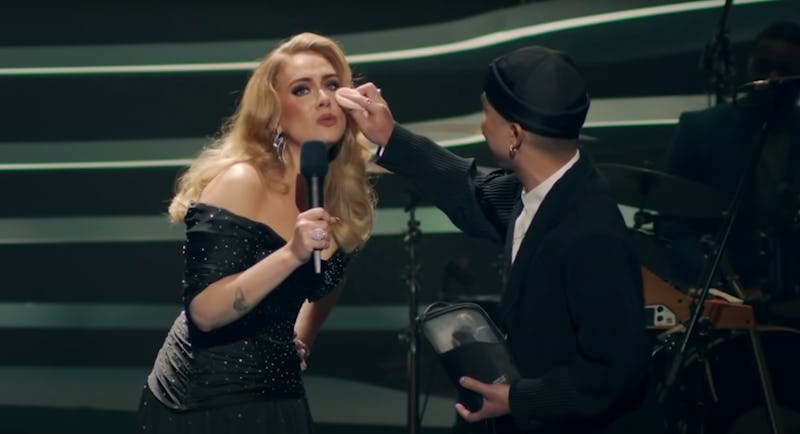 ITV / ITV Hub
This year, like the year before (and the year before that) was a lot. Yet it feels like 2021 was especially chaotic because we spent the half of the year at home during various confirmed and unconfirmed lockdowns, and the other half trying to enjoy whatever taste of temporary freedom we could get. I still remember the euphoria of my first music festival this summer and the polar opposite feeling of depression seeping back into my body as Omicron crashed my Christmas plans.
Despite these turbulent times, though, 2021 was still quite the year to remember. We lived through Kim Kardashian and Kanye West filing for divorce, the whole Gamestop thing (that most of us still don't understand), Prince Philip passing away (RIP), England nearly winning the Euros, Britney Spears finally being freed from her conservatorship, the rise and rise of Kravis, the discovery of that now ubiquitous TikTok salmon recipe, and Jennifer Lopez and Ben Affleck rekindling their romance. (Plus, the return of Love Island, *that* parish council meeting, and of course the leaked tape of Matt Hancock. I could go on.)
No surprise that our social media timelines and feeds became equally frenzied. And for better or for worse, the internet has once more captured some of the funniest, most surreal and wholesome moments for us to look back on.
Here's to 2022. (Though I too would like to read the terms & conditions first, please.)