Here's Your Love Life Horoscope For 2022
Jupiter is going to shake things up.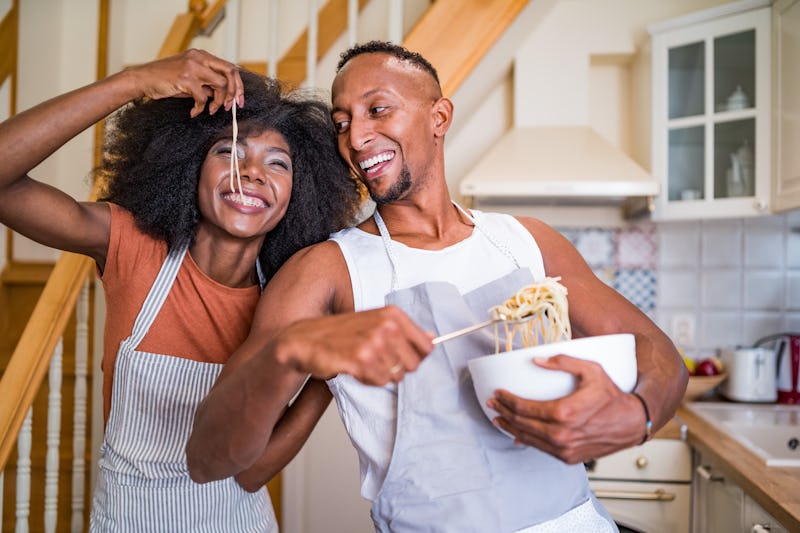 valentinrussanov/E+/Getty Images
Whether you're single and looking, thinking about breaking up, or hoping to take your relationship to the next level, a new year gives us the opportunity to hit the refresh button on our love lives. If you're wondering what's in store for you in the areas of dating and relationships, astrologer Clarisse Monahan shared what each zodiac sign can look forward to in their 2022 love horoscope. Compared to 2021, it's going to be a promising year for many signs.
"Though 2022 is a year bookended by a Venus and a Mars retrograde which can bring challenges for relationships, we are being helped out tremendously by Jupiter's transit into Pisces," Monahan says.
If your love life hasn't been too exciting in the past few years, you can thank Jupiter for that. According to Monahan, Jupiter has been a bit down on its luck and in 2020, it was in the sign of conservative Capricorn, which isn't exactly the best place for them to be. "Jupiter returning to Pisces, the sign it rules, is really going to help everyone out," Monahan says. "It will feel like a giant group hug for everyone, and we'll all be feeling like connecting on a more profound level."
Here's the 2022 love horoscope for each zodiac sign, according to Monahan.
Source:
Clarisse Monahan, astrologer