These 4 Zodiac Signs Are In The Clear During September's New Moon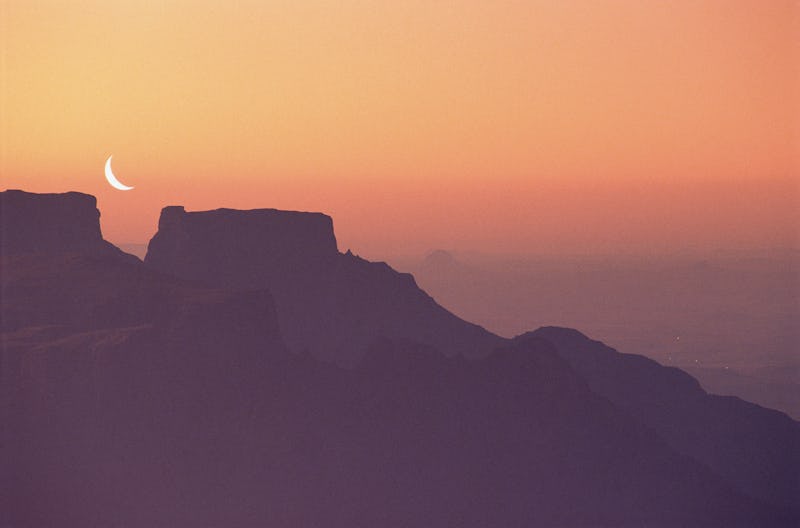 GALLO IMAGES (PTY) LTD/Stockbyte/Getty Images
September's new moon is our metaphorical snooze button. Arriving on Sept. 25, the September 2022 new moon enters partnership-oriented Libra, inspiring us to take our time, recharge our social batteries, and nurture our one-on-one relationships. The diplomatic air sign is bridging the gap between our minds and hearts, allowing us to envision new opportunities to manifest. Despite Mercury retrograde stirring the pot in our relationships, those who are least affected by the September 2022 new moon will feel the residual hopefulness that's still lingering from the fall equinox.
"This new moon is all about relational recalibration," astrologer Erin River Sunday tells Bustle. "Many of us will be ready to lay new foundations when it comes to our committed partnerships, though this doesn't happen overnight."
New moons are generally a time for pause, planning, and quietly manifesting. But we're in the thick of retrograde season — six total retrogrades in fact — so it's best not to take action on our goals right now. Rather, it's a beautiful moment to reflect on our relationship needs and desires, as well as to connect with those closest to us. Ruled by Venus, Libra is the abstract thinker among the intellectual air signs. The peace-keeping starbabe encourages us to see the beauty in the ordinary.
With Venus in practical Virgo making an opposition to delusional Neptune, those less impacted by the new moon may over-romanticize their concept of an ideal partner rather than accept the reality of what the relationship actually is. This cosmic shift will prompt these zodiac signs to practice introspection about their intimacy needs.
Are you one of the lucky few that will feel harmony during this lunation? Keep reading to find out if you're one of the few zodiac signs least affected by the September 2022 new moon.
Sources
Erin River Sunday, astrologer