Each Zodiac Sign Has A Pumpkin Treat That Matches Their Personality
Do you have a cinnamon roll's layers or the warmth of a PSL?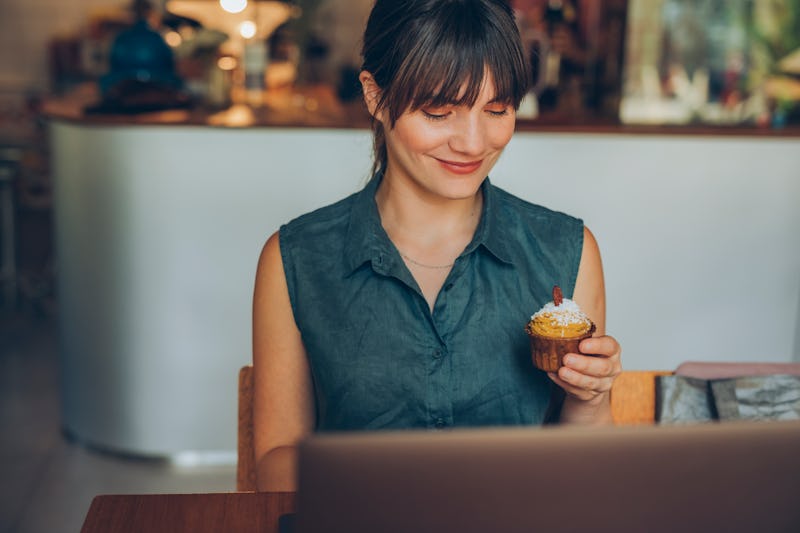 FreshSplash/E+/Getty Images
We've officially entered the dog days of summer, which means it's basically fall, which means pumpkin spice season is fully underway. From PSLs and flavored teas to limited-edition treats you can only get once a year, it's no secret that the amount of pumpkin spice offerings can be pretty overwhelming. But there is a way to narrow down which snack is right for you, and it all has to do with your zodiac sign.
It's hard to imagine a time when pumpkin spice wasn't synonymous with cozy season, but before Starbucks launched the PSL 20 years ago, the autumnal flavor was nothing more than a seasoning found on pies. Cut to two decades later, and suddenly every snack, treat, and dessert has its own pumpkin spice version. If you're a fall enthusiast, you probably don't mind having so many options to choose from — in fact, you might even enjoy it. But if you're new to the great big world of pumpkin spice, or you're on dessert duty for Friendsgiving this year, you might not know which treat is worth checking out first. Thankfully, much like how there is a dessert, pasta dish, appetizer, and barbecue bite that matches your zodiac, there's also a pumpkin offering that's sure to please your tastebuds all season long.