7 Surprising Signs Your Partner May Be Possessive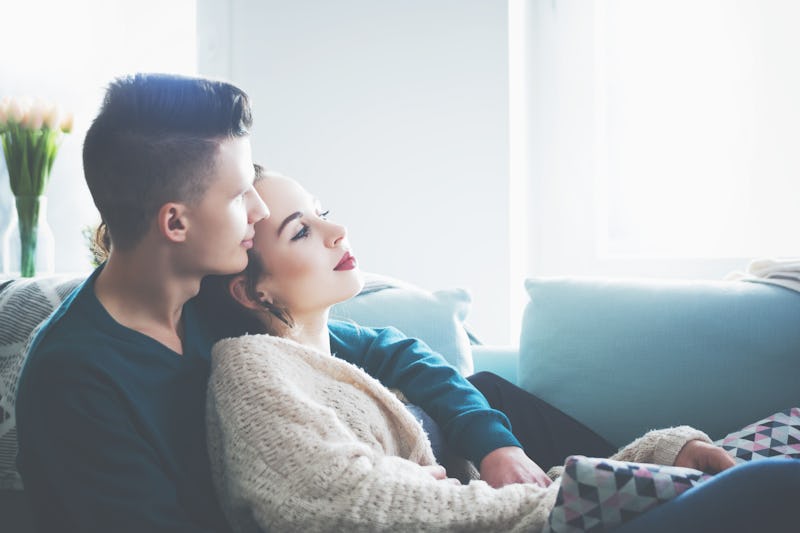 Shutterstock
Since it can often be quite subtle, you might not notice right away if your partner is possessive. In fact, you might even view their actions as caring or sweet, or think that they just have your best interests at heart. But since these everyday moments can turn toxic over time, it's helpful to see them for what they really are.
If your partner is possessive, it doesn't necessarily mean they're trying to control you on purpose, though the results can be the same. "A possessive partnership is where an individual doesn't encourage and allow healthy parts of your life to grow and flourish because of their own unhealthy relationship views of what partnership is and/or their own insecurities," Kim Egel, a licensed therapist who focuses on relationship issues, tells Bustle.
While you can't change your partner, or single-handedly help them overcome old issues, you can bring your concerns to their attention. And, of course, set down a few ground rules. "The best thing for you to do is be clear about your boundaries," Dr. Kathy Nickerson, a licensed clinical psychologist, tells Bustle.
If you suspect they don't realize they're being possessive, point out the habits that are making you uncomfortable so that they can make a change. And "if you think your partner is just trying to control you for control's sake, say so," Nickerson says. "Tell them that that's not OK and that your thoughts and feelings need to be respected."
Here are a few everyday moments that can be a sign of possessiveness, according to experts, as well as how to handle it.