11 E-Girl Hairstyle Trends That Basically Scream Y2K
The early 2000s-era soft goth aesthetic is taking over TikTok.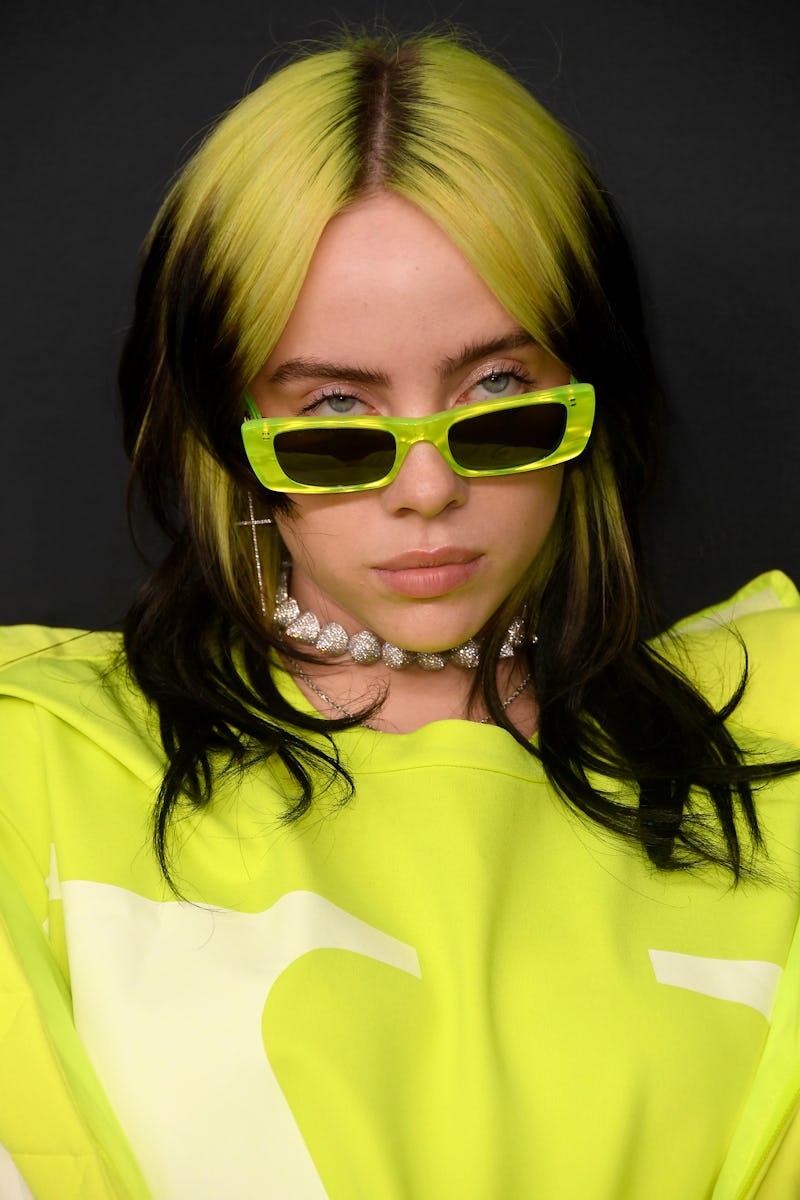 Frazer Harrison/Getty Images Entertainment/Getty Images
From regencycore to the coquette aesthetic and the "clean girl" look, TikTok has introduced the world to so many style movements it feels impossible to keep track. Currently, there's another noteworthy trend on the rise: the e-girl aesthetic (short for electronic girl), a term you might recognize from Doja Cat's e-girl makeup tutorial.
If you're unfamiliar, the e-girl look is essentially a mismatch of trends pulled from pastel goth, anime, and indie sleaze styles — the result of which is rather reminiscent of Tumblr circa the late 2000s and early 2010s. And one of its most standout features is the e-girl hairstyle: think two-toned hair colors, pastel shags, and heavily accessorized Y2K-inspired hairstyles, all juxtaposed with ultra soft glam.
"The e-girl look is very cutesy," says Lauren Milici, digital trends expert and entertainment writer at GamesRadar+ and Total Film. She describes the standard e-girl makeup as having blush on the nose, white eyeliner to make the eyes look bigger, and overlining the upper lip for a "pouty" appearance. As for why it's so popular? It's super versatile. "People are able to adapt it to their vibe, whether it's gothy or bright," she says. And contemporary TikTok can't get enough of it: #egirl and #egirls have amassed a combined 19.3 billion views on the platform.
Feeling inspired? Read on for 11 trending hairstyles that'll help unleash your inner e-girl.