23 Of The Saddest Movies On Netflix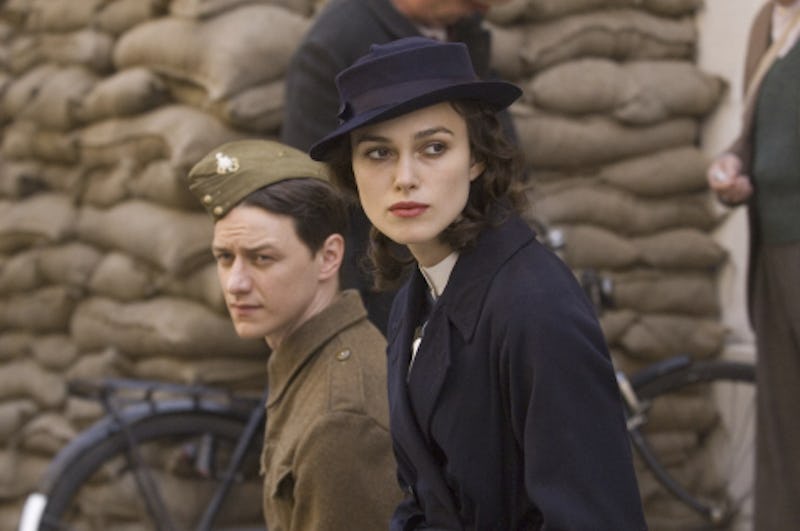 Sometimes you just need a good cry. It's a fact of life that occasionally, you're so overwhelmed that the only thing that can cure you is curling up on the couch and putting on a tearjerker. Everyone has their "go-to" movies for when they're in need of a release but sometimes you want something new, something unexpected, when you realize that the same old, same old just doesn't work anymore. I've watch Denny's death on Grey's Anatomy so many times that it no longer makes me cry, it just makes me angry. I've worn out all of my go-tos lately and I've been in search of some new movies to help me when I'm feeling blue. Luckily, there are plenty of sad movies currently on Netflix for all your crying needs — whether it's a "I don't even know" cry, an "everything is wrong" cry, or just a "I'll feel better after" cry.
Of course, sometimes you don't want to cry, sometimes you just want to watch a really good, but really sad and depressing movie and for that, I cannot blame you. Say it with me: "Been there!" And so, whatever your needs or desires, there are plenty of sad movies to help you feel some type of way. Some of these are traditionally sad, while others are surprisingly sad, but ultimately, they'll make you feel utterly and completely despaired by the end. These are the 23 saddest movies on Netflix for when you just need a good cry, for any reason at all.
1. Rent
No day but today to watch this utterly sad musical about friends in NYC in the '80s, just trying to survive and live their dreams.
2. The Last Five Years
I can't think about this one without tearing up. Its a story told in dual-perspectives, chronicling the rise and fall of their relationship.
3. Forrest Gump
OK, so it has its light moments, but darn it if Forrest and Jenny don't make me weep.
4. A Walk To Remember
And it was a walk that all of us do remember and cry over. You will not be OK after seeing this tragic teen love story.
5. My Girl
A movie about adolescence and finding your place. Also, there's a scene with bees that will force you into a downward spiral.
6. Fruitvale Station
This sad movie is, unfortunately, based on tragic real-life events.
7. The Boy In The Striped Pyjamas
A WWII movie with two young boys as the protagonists. The catch? One's a prisoner and the other is the son of the warden. There is nothing happy or nice about this movie. You've been warned.
8. Pay It Forward
This one gets me right in the feels. And after you watch? Make sure you pay it forward.
9. We Were Soldiers
An intense, depressing war movie that sadly, is based on real life events.
10. Atonement
I've only seen this movie once, I admit, but that was enough to shatter my heart completely. It's Keira Knightley and James McAvoy in a timeless love story that will haunt you for weeks.
11. One Day
Another movie that makes you think love is real and then tears your heart out piece by painful piece.
12. August: Osage County
Tissues at the ready.
13. Eternal Sunshine Of The Spotless Mind
Say goodbye to happiness forever with this very dysfunctional romance.
14. Cake
Look up sad in the dictionary and you'll see the poster for Cake. Jennifer Aniston shines in this heartbreaking drama about loss and life.
15. Short Term 12
More like Sad Term 12. Brie Larson and John Gallagher Jr. are sublime as supervisors at a home for troubled teens.
16. Love, Actually
This is a sad movie. Do not @ me.
17. Take This Waltz
This one will get ya. What happens when you're happy in a relationship but someone comes along to challenge the happiness you thought you had?
18. Brother Bear
A horribly sad movie. Don't fight me on this.
19. Blackfish
This documentary will kill you and make you want to write angry letters to Sea World.
20. Changeling
There is nothing to smile about with this movie, Angelina Jokie. It tells the story of a mother who loses her son only for him to be found... but is it really her son?
21. To Kill A Mockingbird
I mean...
22. The Kite Runner
An utterly sad and depressing story about two boys in Afghanistan during tumultuous and tragic times.
23. The Color Purple
If you can't get enough of this movie, go see it on Broadway and cry your eyes out. It's about perseverance in the face of adversity and hardship and it will make you weep.
I hope you immediately follow any of these movies with some funny dog videos on Youtube or something.
Images: Giphy (22); Warner Bros. Pictures; Focus Features