Loki Is Full Of MCU Easter Eggs
Here's every reference from the series.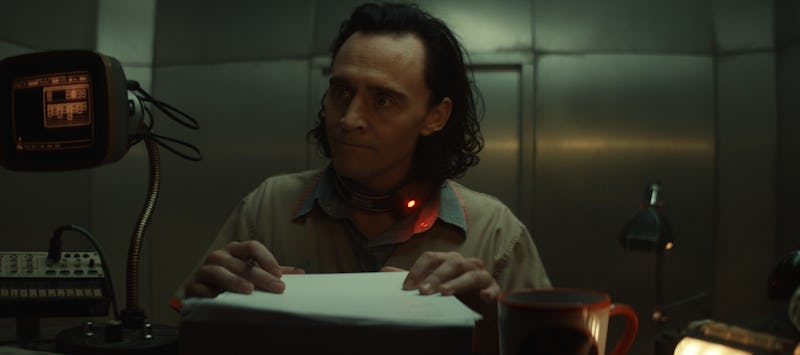 MARVEL STUDIOS
Spoilers ahead for Loki. By this point in the Marvel Cinematic Universe, Easter eggs are ubiquitous. Dedicated fans know to look for them like they know to stay put during the credits of a new Marvel movie. Nowhere do these small, sneaky nods to other Marvel films — and the greater comics lore — feel more at home than on Loki, where the Time Variance Authority presides over the past, present, and future.
The TVA's timelessness allows Loki to explore elements from across the MCU's sometimes-tricky timeline, presenting a formidable challenge to those who enjoy analyzing every possible clue. If that's you, you're in good company: Loki director and executive producer Kate Herron loves a good Easter egg, too. "We have fun little bits hidden across the show for people," she tells Bustle. "And I think as a fan, that's why I like Marvel. I like looking out for little nods and references to stuff I love."
So, let the egg hunt begin! Here are all of the Loki Easter eggs, clues, and callbacks so far, including a few details you might have missed along the way.
This article was originally published on