5 Nostalgic '90s Nail Trends Making A Major Comeback
Once iconic, still iconic.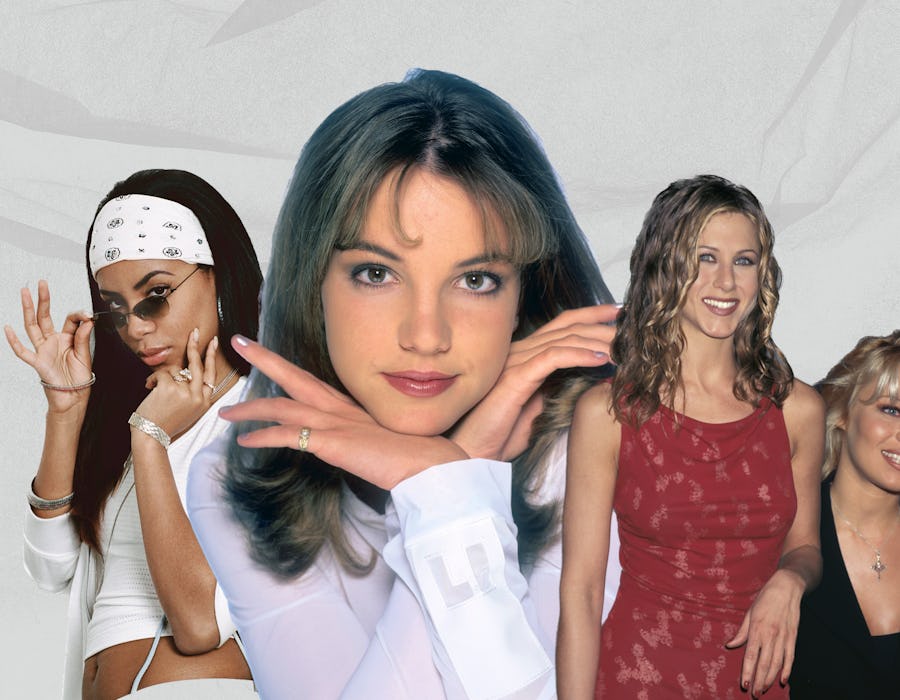 Now that millennials are around the same age as our once-idols from the '90s, it makes all the sense in the world that the trends of our youth would be making a serious comeback (especially since we actually have the funds to buy the things we so badly wanted back then).
With TikTok churning out elevated adaptations of the beauty trends made popular by '90s it-girls, it's no wonder that nostalgia for all things pre-Y2K runs deep. Case in point? Younger generations are just now discovering how iconic Pamela Anderson truly is, with a serious obsession with her tousled updo and newfound interest in those signature pencil-thin brows skyrocketing over the last few months. What's more, voluminous blowouts so often seen on bombshells of the early aughts are now having their moment, with modern muses like Zendaya and Kourtney Kardashian tapping into the trend.
When it comes to today's most coveted manicures, you guessed it: '90s nail trends are back and better than ever. Everything from iridescent glazed donut manicures, vanilla French tips, and Louboutin-inspired peekaboo nails are everywhere. If you're looking for nail inspo, keep scrolling for five standouts that are about to take over your social media feeds.
This article was originally published on