12 Hairstyles From The 1990s VMAs That Deserve A Moonman
They're totally award-worthy.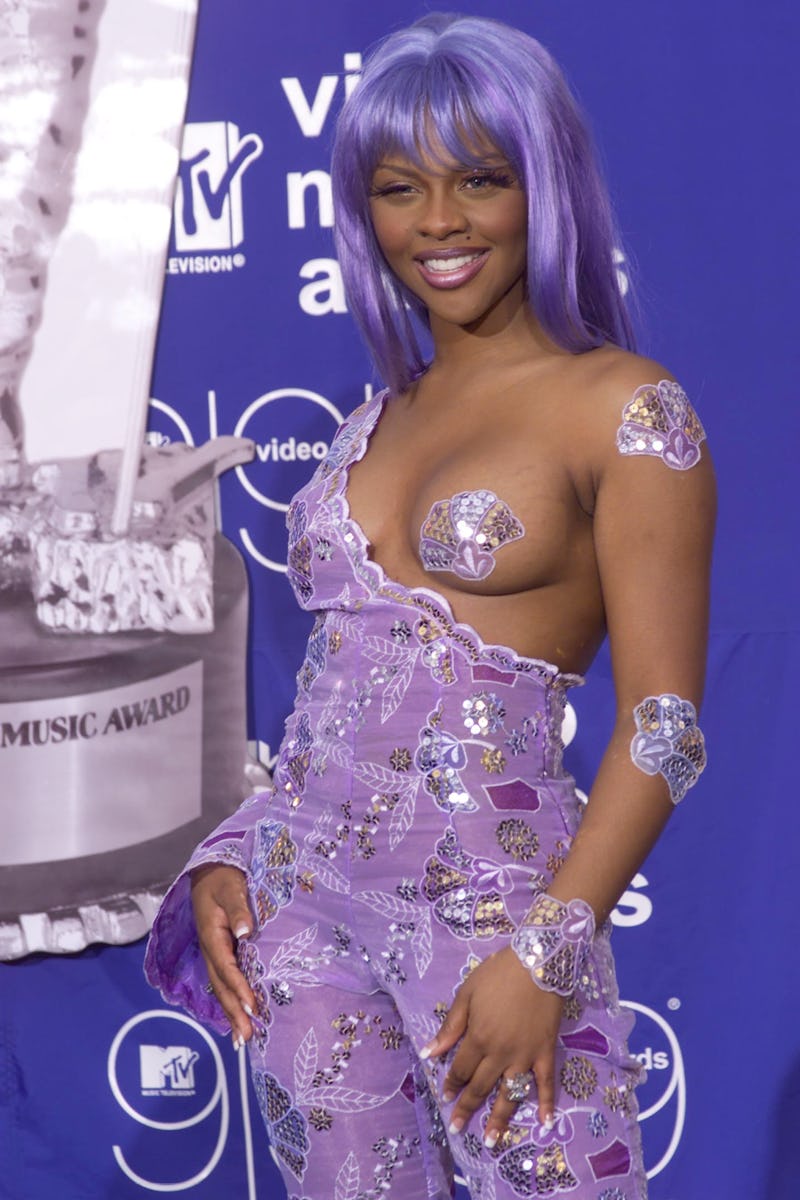 Scott Gries/Hulton Archive/Getty Images
Since they first began back in 1984, the MTV Video Music Awards, aka the VMAs, have given way to so many incredible moments, from performances (no one will ever forget Britney and her boa) and on-stage occurrences (cc: Kanye West) to head-turning (and sometimes head-scratching) fashion and beauty looks. You never know what to expect when celebs hit the VMAs red carpet — and that's exactly what makes the show so exciting to watch.
While there's certainly been no shortage of memorable years over the past several decades, the 1990s arguably stand out as one of the top eras for all things iconic, especially on the hair and makeup front. Think about it: There's a reason why contemporary stars like Bella Hadid, Keke Palmer, Teyana Taylor, Olivia Rodrigo, and more have recently pulled hair inspo from the time period.
With the 2021 VMAs slated for Sunday, September 12, it's only fitting to take a peek through the show's '90s archives, when braids, floral accessories, and space buns reigned supreme on the red carpet. Below, revisit some of the greatest hits while you wait for Sunday's big show. Here are 12 of the best hairstyles from the VMAs during the 1990s.