3 Zodiac Signs You're Most Likely To Have A Bad Relationship With
"When two signs come together that don't fit, it can be toxic."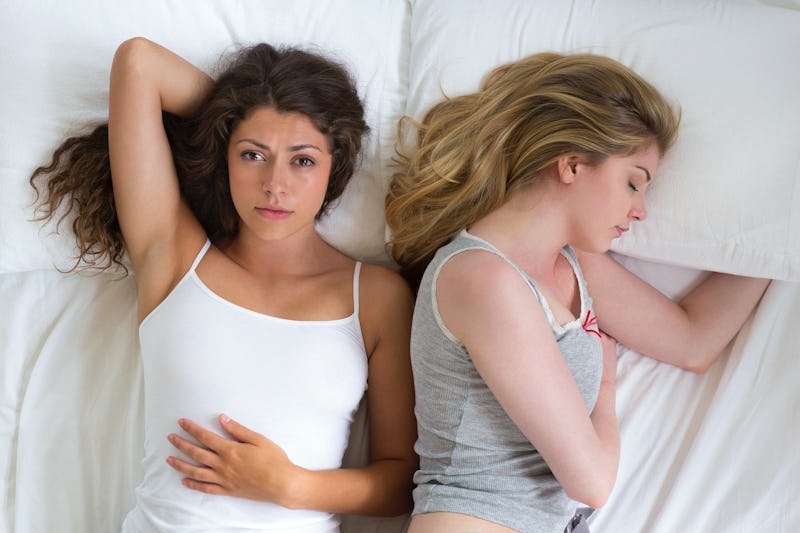 SolStock/E+/Getty Images
Despite Gemini and Scorpio constantly being called out for being two of the most toxic signs in the zodiac, they're not toxic for everyone. In astrology, some signs are more compatible with yours than others, and some zodiac signs just bring out the worst in you. Being familiar with the most toxic zodiac sign for your sign can help you avoid getting into situations that may not be the best for you.
"When two signs come together that don't fit, it can be toxic," Jaye, an astrologer with Gifted Astrology, tells Bustle. "Your Sun sign attributes will play strongly into how you get along with other signs, but the influences of your Moon and Venus can be just as powerful. Once your relationship has gone past the Sun sign (how you appear to the outside world) and goes deeper, the Moon and Venus are there waiting to be discovered by your partner, for good or bad, depending how planets match up. Finding out what your partner's Moon and Venus signs are will give you more understanding of what you're working with. The Moon correlates with how people express emotions, while your Venus is connected to love and money, also very important in relationships. Synastry charts, sometimes called 'couples charts,' are a fantastic way to see how all of your planets align with your partner's planets."
So how can you tell if you and your partner are likely to be a toxic duo, according to the stars?
"Astrology can get complicated and there are many ways to assess a relationship, including looking at the aspects (the distance) between two Sun signs to see whether you're compatible or not," says Jaye. "In general, the 12 signs can be looked at this way: One sign apart are really opposites and can rub each other the wrong way. Toxicity is at its highest here. Three signs apart, a square placement, which means hard lessons, but opportunity for growth. Toxicity can be prevalent here if you're not on the same team. Six signs apart, the opposite sign completes your life picture. This is the yin to your yang. Not toxic!"
Here are three zodiac signs to avoid if you don't want drama in your life, according to astrology.
While this is according to the stars, it's also important that you don't run out and dump your partner right now because you're an Aries and they're a Taurus. There are, of course, exceptions to every rule.
"I like to shy away from making really generalized statements about zodiac signs because there is so much complexity in the natal astrology chart beyond just the sun sign," says Farrar. "I don't like putting people in boxes without acknowledging how all parts of the chart interact to create personality or relationship dynamics... Often times dynamics bounce among all these aspects of our personality, revealing the nice sides of our personality and our darkness/toxicity at different moments depending on the situation."
Sources
Madi Murphy, an astrologer with CosmicRx
Jaye, an astrologer with Gifted Astrology
Rebecca M. Farrar, M.A., astrologer
This article was originally published on