7 Fascinating Differences Between How Men And Women Fall In Love, According To Science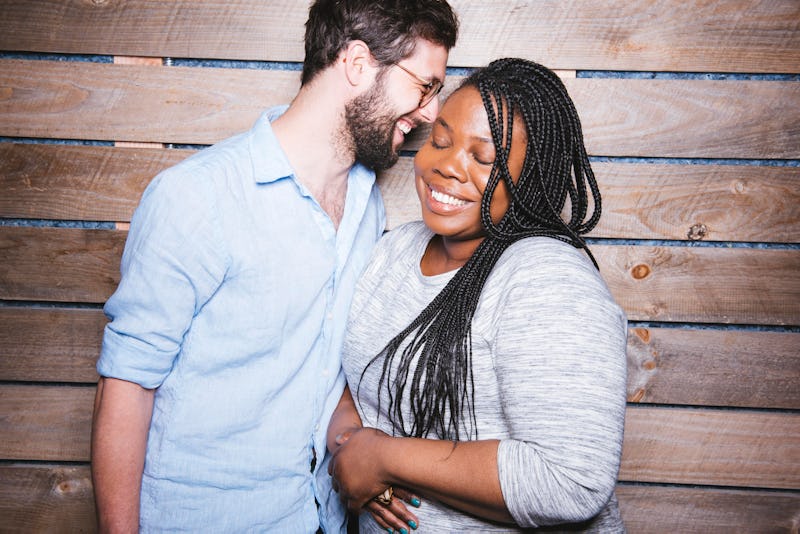 BDG Media, Inc.
When it comes to dating and forming relationships, there aren't too many differences between how men and women fall in love. Due to biology and societal expectations, the process of falling in love can vary slightly between them, in terms of what each might value, who traditionally says "I love you" first, and so on. But in general, love is love — how men fall in love and how women fall in love generally doesn't matter. And if there are any differences, it's usually much more focused on how men and women actually show their love once they're already dating and feelin' those feelings, than anything else.
The truth of the matter is, love has always been extremely tricky to define and measure. "It is difficult to [...] study 'falling in love' because of the subjective nature of the experience," Dr. Danielle Forshee, a licensed psychologist, tells Bustle. "Evidence suggests that men and women differ in their expressions of emotions and in their descriptions of related thoughts." And when you try to define it across gender lines, it can become even more difficult.
Of course, at the end of the day, gender is just a construct, and not everyone will share experiences based on gendered expectations. When it comes to love, there ultimately are no rules, but science has found some interesting trends that are worth considering. Here's what the research has to say regarding women, men, and love.