11 Differences Between How Men & Women Fall In Love
#3: Women might say "I love you" more often.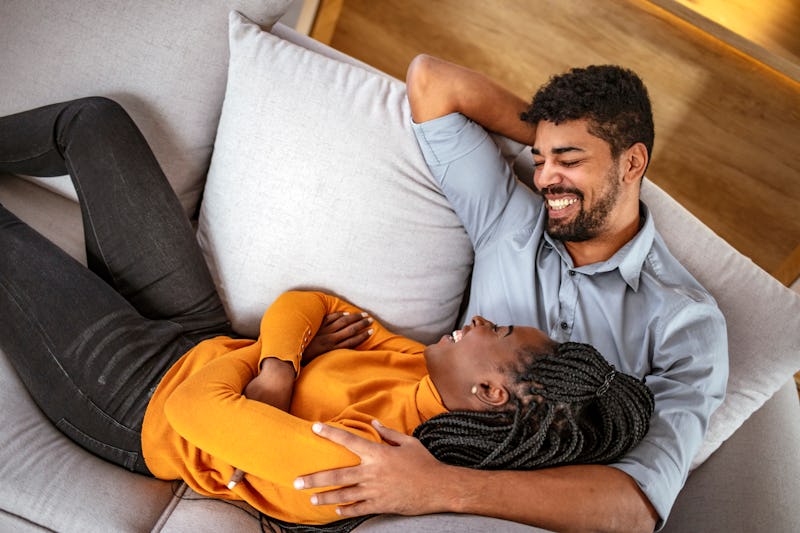 Getty Images/ ljubaphoto
Falling in love can be complicated. Dating jitters, social expectations, and gender dynamics can all impact the way you interact with a potential partner. And while all humans experience attachment in their own ways, there may be some differences in how men and women fall in love that can help you navigate the confusing dynamics of an early relationship.
Love has always been extremely tricky to define and measure because of the subjective nature of the experience, says licensed psychologist Danielle Forshee, PsyD. There is, however, some biology involved when it comes to falling for someone, adds sexologist Jess O'Reilly, Ph.D. When you start a relationship with someone, your brain floods with happy chemicals like dopamine, which makes you feel excited and giddy about your new partner. As the relationship progresses, your brain experiences a surge in different feel-good substances like oxytocin, which help you grow attached to your boo in the longer term, she explains.
But although similar things are happening in the brain, Forshee says cultural and evolutionary dynamics can impact how men and women express and describe those emotions, very generally speaking. At the end of the day, gender is just a construct. Not everyone will share experiences based on gendered expectations because when it comes to love, there ultimately are no rules.
Nonetheless, science has found some interesting trends to consider. Here's what the research has to say regarding men, women, and love.
This article was originally published on