The 17 Scariest Movies On Netflix, According To Their Wikipedia Synopses
This one's dedicated to everyone who reads the plot first.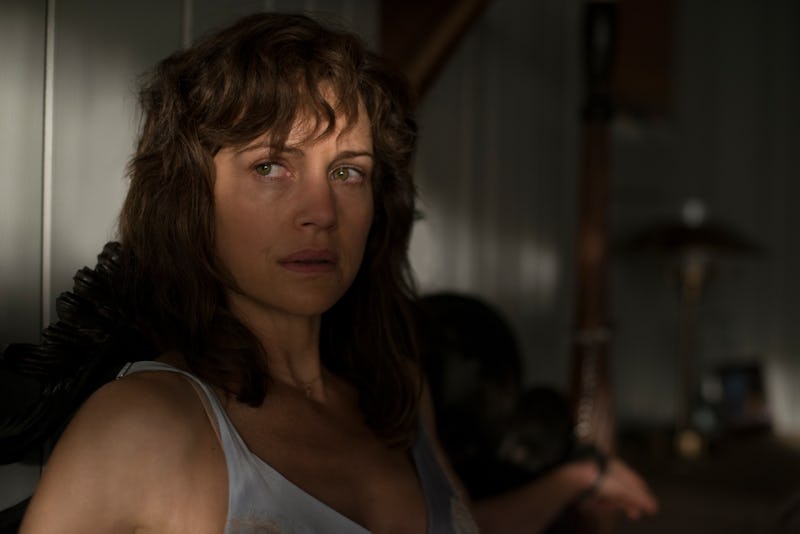 Netflix
Netflix is often a mixed bag when it comes to horror films, so if you embark on extensive research of their library selection before actually settling on a movie for the night, you're not alone. Luckily, we've done some research for you to help speed up the process. It turns out that checking out Wikipedia synopses is quite handy for determining what the scariest movies are on Netflix and can help you weed out stale, already-disappointing plots when you're in the mood for something more bone-chilling.
Now, reading plot summaries before watching a movie isn't something we'd ordinarily condone or encourage, but horror films are a different animal. Sometimes if you're basing your choice on trailers, it can be hard to know what you're getting into. There's nothing worse than cozying up on the couch for a night of frights with friends and ending up terribly bored or put off by an unimaginative storyline.
Of course, reading sypnoses doesn't eliminate this risk entirely, but it at least gives you a little more context to the story than the little Netflix blurb does. And, if you don't want the ending spoiled for you, you can stop reading anytime after you deem a movie worthy of your time. So behold, from buzzy mainstream hits to more niche independent films, these are the 17 best horror movies on Netflix, selected based on their Wikipedia summaries.
Love this list? Create a Likewise account to save these recs to your own watchlist and follow Bustle for more. You'll always know exactly what to watch next.
Happy streaming — and no shame if you have to sleep with the light on.
Reporting by Sadie Gennis, Taylor Maple, and Alyssa Lapid
This article was originally published on