21 Horror Movies On Netflix You Should Never Watch Alone
You'll want the lights on for these fearsome flicks, especially the 13th listed here.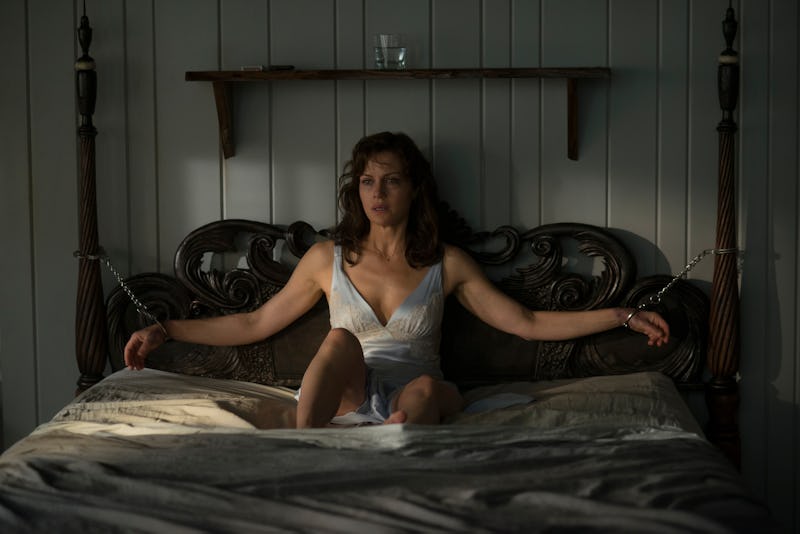 Netflix
Horror movie lovers are known for having spines of steel and a very high tolerance for blood and guts. But even fans of the genre have to admit that there are some horror movies one simply does not watch alone. And, perhaps most importantly, that one does not watch home alone in the dark and before bed. To avoid being scared for your life in your own home, try to avoid these 21 horror movies on Netflix when you're chilling solo.
If you're easily freaked out, then any horror movie is one you should never watch without a comforting group of company. But some movies are even more frightening than others, specifically horror films that are about a dark force preying on an innocent victim in a lonely, isolated setting. Movies about home invasions or imprisonment are also particularly scary to watch alone when you can easily start thinking you hear ominous creaks in your own house. And even when watched with the lights on, movies like Gerald's Game or the claustrophobic His House are guaranteed to send you rushing out for the nearest warm body. So if you don't have any roommates, you might want to avoid watching these 21 horror movies on Netflix completely, let alone when you're by yourself. Seriously, you might never sleep peacefully again.
Love this list? Create a Likewise account to save these recs to your own watchlist and follow Bustle for more. You'll always know exactly what to watch next.
This article was originally published on