12 Shows & Movies That Are Perfect For Bold Type Fans
These titles are sure to satisfy long after that emotional finale.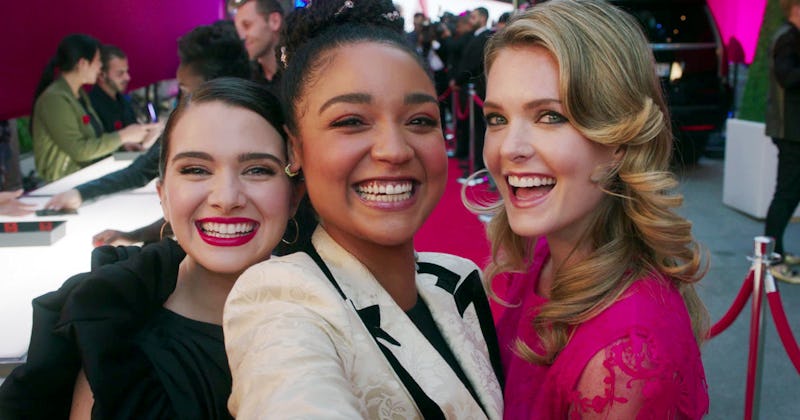 Freeform
Spoilers ahead for The Bold Type series finale. With one final Closet Talk and big decisions made by each of Scarlet's core three — Jane's still a writer! Kat's editor-in-chief! Sutton's back with Richard! — The Bold Type ended its fifth and final season on a sweet note in 2021. Following its debut on Freeform in 2017, the series became a fast favorite for being a lot like the magazine it depicted: glossy and light, always, but not without acknowledging many of the real-world issues that women face every day.
The Bold Type's unique blend of genres — with workplace dramedy, industry fantasy, found-family, and rom-com vibes throughout — made its appeal as eclectic as finds from the Fashion Closet. It's that same blend that makes it so easy to seek out shows and movies similar to The Bold Type, which you're probably looking for now that the series is over. Fortunately, there are plenty of picks you can stream right now — and there's something for every kind of Bold Type fan, whether you loved the show's themes of girl-power and friendship above all or were fascinated by its many memorable romances. Here are several titles to get you started.
Even though The Bold Type is over, the countless films and series that inspired its themes of friendship, love, and career are yours to stream.