You'll Have The Hardest Time Getting Over This Zodiac Sign
Earth signs are the slowest to move on from an ex.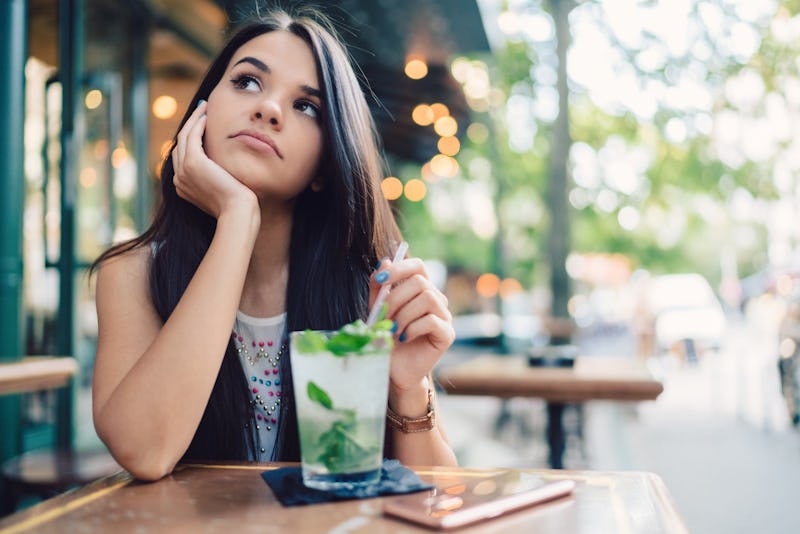 martin-dm/E+/Getty Images
You may have a long list of reasons for why you and a certain someone aren't meant to be. And yet, just one thought of their smile, their little quirks, or the way they said your name can leave you pining for them all over again. Even if you're not the type of person to stay hooked on an ex or a former fling, everyone has one zodiac sign they just can't seem to shake. Knowing the hardest zodiac sign to get over, based on your sign can help you better understand why some people are just so hard to quit.
"Some star signs do move on faster than others," astrologer Clarisse Monahan tells Bustle. "Aries signs, for instance, have a lot of love to give and need to be able to express it. They need somewhere to direct their romantic, fiery nature. Hence, this is one sign that can rebound quickly."
In general, earth signs tend to need more time to get over a failed relationship. Taurus, in particular, is a fixed earth sign. This means they're stubborn, persistent, and hate change. In fact, Monahan says that Taurus is the slowest among the zodiac to move on from on ex. "Taurean energy is extremely loyal," she says. "Once they open their heart to someone, they will do everything in their power to really make it work."
Regardless of whether you're someone who typically moves on rather fast or slow, some people will come into your life and leave a lasting impression. So here is the hardest zodiac sign to get over, based on your sign.
Source
Clarisse Monahan, astrologer and owner of Venus in Retrograde