Watch These 11 Jennifer Coolidge Movies & Shows If You Love The White Lotus
From American Pie to A Cinderella Story, she's had her foot on the neck of comedy for decades.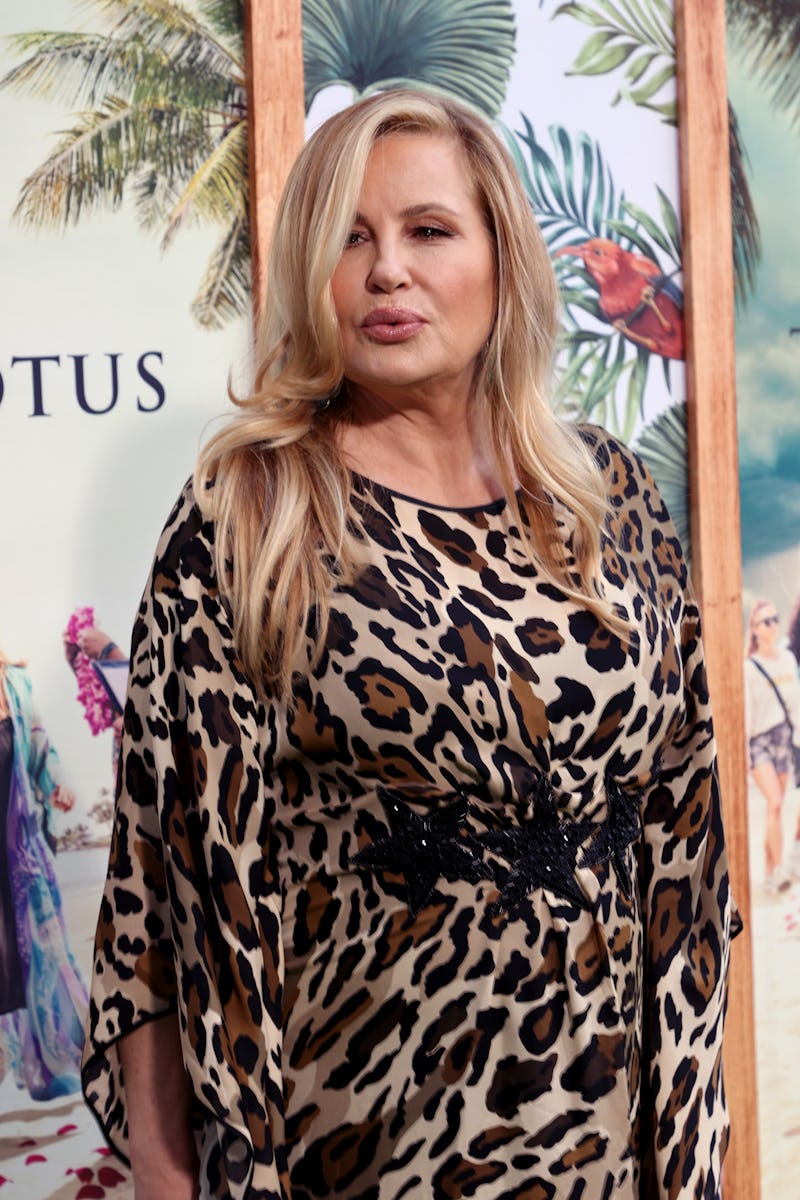 Kevin Winter/Getty Images Entertainment/Getty Images
Jennifer Coolidge essentially invented comedy, or at least her own brand of it. Whether she's crushing on a UPS delivery man in Legally Blonde, attempting to emote through fresh botox in A Cinderella Story, or just saying "Hi" in an eight-second viral clip, Coolidge has a knack for performing even the simplest of actions in a way that'll have you doubled over laughing. Perhaps it's her iconically unique line delivery through her soft and slightly nasally voice or the mystery in her striking brown eyes. Whatever it is, Coolidge had us cracking up since her first onscreen role as a masseuse named Jodi on a 1993 episode of Seinfeld.
Her strong comedic talent, however, takes a new form on HBO's satirical dramedy The White Lotus, where she plays a grieving woman named Tanya McQuoid who's desperate for companionship on a Hawaii vacation following the death of her mother. Mike White, the show's creator, recently told Vulture that he wrote the complex character with Coolidge in mind, and his goal was to show her as the empathetic person he knows, not the often-ditzy characters she plays so well. "The same way people feel about her in Legally Blonde is how I feel about her in life," he told the publication. "I want to see her win."
Considering Season 1 of The White Lotus has been met with near-unanimous praise from critics and fans alike, it's safe to say viewers have embraced the beloved character actor's more serious side. If you can't get enough of Jennifer Coolidge as Tanya McQuoid, check out her memorable appearances in these 11 films and television series.