Here's How The 'Vanderpump Rules' Cast Has Changed Since Season 1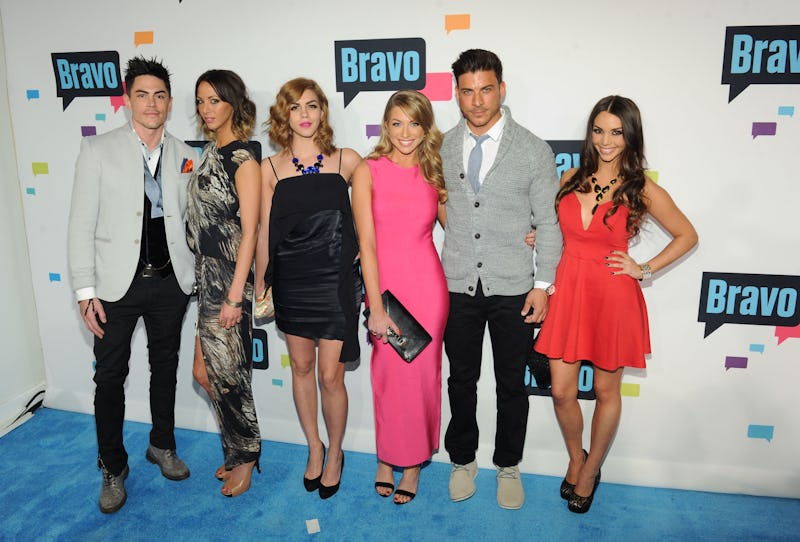 Craig Barritt/Getty Images Entertainment/Getty Images
On Jan. 7, 2013, The Real Housewives of Beverly Hills gave birth to a spin-off about bunch of creatives who work for Lisa Vanderpump at West Hollywood restaurant SUR. Oh, how the show has changed since its premiere. To look at the Vanderpump Rules cast in Season 1 vs. now is to go on an emotional expedition, an overwhelmingly nostalgic adventure. The relativity of time is never more apparent than when one revisits the first season of Pump Rules.
Yes, Season 1 aired only five years ago, but Jax Taylor tearing off his cardigan in the middle of a Las Vegas strip mall parking lot before charging at his ex-girlfriend's then-boyfriend like a rhinoceros hopped up on six gallons of Red Bull really does feel like something from another lifetime. But it also feels like it all happened just yesterday.
This is not about lip fillers or nose jobs or hairstyles. This is about how the members of this cast have changed as people, how their lives have taken twists and turns that no one saw coming. How their relationships, career goals, and world views have evolved over the years. How this group of models/actors (or as Tom Sandoval would say, "mactors") blossomed into a bouquet of Bravolebrities.
...OK fine, it is about Tom Sandoval's hairstyles, too. Sandoval's ever-changing coiffure is its own character, and one would be remiss not to bring it up. Anyway, here are some of the ways the present-day Pump Rules cast has and has not changed since Season 1.