The Best Morning Routine For You, According To Your Zodiac Sign
Now's the time to switch things up.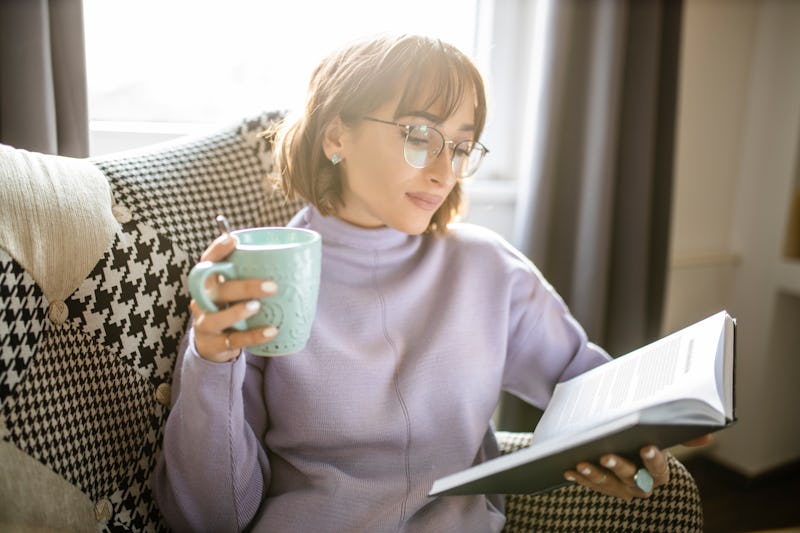 DjordjeDjurdjevic/E+/Getty Images
Once our alarms go off and it's time to get out of bed, everyone's morning routine to start the day is going to look a little bit different. There are those who hit snooze a dozen times and then roll out the door in a rush, and then others who shoot out of bed at 6 a.m., bright-eyed and ready to take charge of the day. If you're trying to develop a healthy morning routine, it might be helpful to look to your zodiac sign for inspiration — as our astrological qualities can offer insight into what makes us feel energized, motivated, and positive.
Starting the day with a morning routine that's in line with your zodiac sign can help the rest of your day fall into place with more ease, according to astrologers. "Every zodiac sign has tendencies, habits, and preferences that create our character," astrologer Cindy Mckean tells Bustle. "When we're in flow, we are able to achieve our potential, be content, and be aligned with our purpose." For example, high-energy fire signs might thrive with a fast-paced morning routine that pumps them up, while emotional water signs might prefer to ease into their waking hours at a more gentle and quiet pace.
While some of us may already be hitting the mark when it comes to our morning habits, others may want to refresh their post-wake up rituals. If you're looking for cosmic A.M. inspiration, here are the best morning routines for each zodiac sign.