16 Sci-Fi Movies On Netflix Perfect For Escaping This Reality To An Even Weirder One
From Inception to Space Sweepers, here are jaw-dropping movies you can stream right now.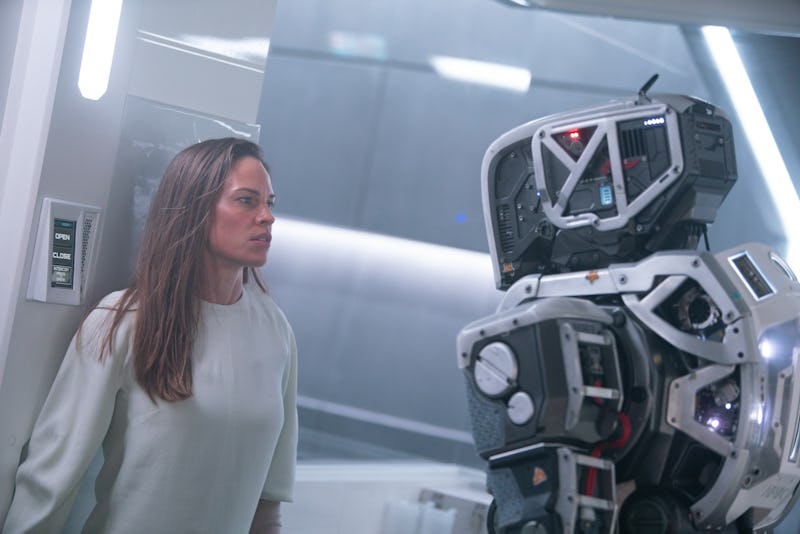 Netflix
We live in an age where it's taken for granted that you can plop down on the couch and have instant access to hundreds, if not thousands of streaming movies and television shows on a number of easily accessed devices. That in itself was once science fiction. But as technology continues to advance and increasingly pervade our lives, it can sometimes be difficult to grapple with the big questions of what sort of society we're living in and how it may still evolve in the future. Fortunately, one benefit of having all these streaming options is having access to a vast library of sci-fi films that can help you work through some of these thoughts. So whether you're looking to view your surroundings from a new angle or need a place to work through some of your techno-existential angst, these 16 sci-fi movies on Netflix will blow your mind.
Most of these are high-concept flicks that present a striking idea and explore what it would mean for humanity if it were to actually occur. Take The Discovery, which portrays the world after proof of an afterlife; or I Am Mother, which follows a human child being raised by a robot. There's plenty to mull over with these movies, so put on your thinking cap and read on for the most brain-bending sci-fi movies on Netflix.
This article was originally published on