23 Sexy Movies Made By Women That Will Turn You On
From sensual foreign films to surprisingly raunchy Hollywood fare.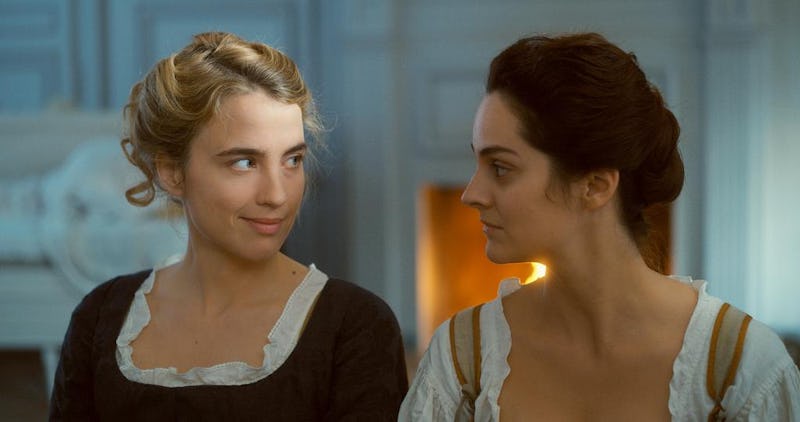 Lilies Films
There have been many steamy, iconic sex scenes in film, and most of them have been designed for male viewing pleasure. Historically, the female gaze — which represents the viewpoint of the female viewer — has been overlooked, largely because (shocker!) most of the erotic films that have been celebrated over the years were written and directed by men (think Blue Is the Warmest Color, Nymphomaniac, Y Tu Mamá También, Wetlands, 9 1/2 Weeks). This isn't that surprising, given that most of all movies ever made have been written and directed by men. Happily, though, even if men still overwhelmingly outnumber women behind the camera, more and more women directors have broken through in recent years — and some of the films they've made are very, very sexy.
The female gaze has suddenly all over television, seen in women-led shows like Phoebe Waller-Bridge's Fleabag, Issa Rae's Insecure, and the adaptation of Sally Rooney's Normal People. But as for the big screen, it's still not quite as commonplace. When it comes to hunting down super sexy films directed by women, you'll notice that many of the filmmakers are queer; when the plot is about two women romantically involved, it's more common to find a woman directing. Another thing that stands out is how many of the movies on this list were created by writer-directors who, by nature, are able to carry out a holistic artistic vision, from drafting the script to approving the final cut.
If you're looking for a steamy film driven by the female gaze, check out one of the 23 sexy films made by women below.
Love this list? Create a Likewise account to save these recs to your own watchlist and follow Bustle for more. You'll always know exactly what to watch next.
All of these movies illustrate that the only thing better than a hot sex scene is a hot sex scene written or directed by someone other than a dude.
This article was originally published on