25 Celebs Who Are Virgos & How They Embody That Loyal, Grounded Energy
Zendaya, Rupert Grint, Beyoncé, Prince Harry, and Jungkook of BTS are all famous Virgos.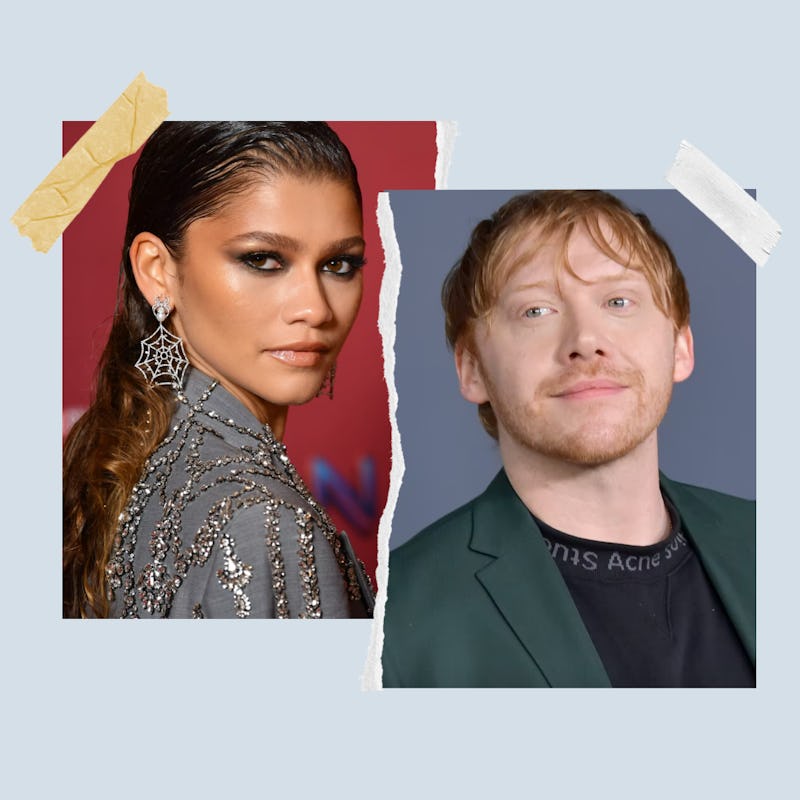 Gareth Cattermole/Michael Loccisano/Getty Images
If you need help getting things done, and getting them done well, may we suggest finding the nearest Virgo? Symbolized by the Virgin Maiden, those born under this sign — between approximately Aug. 23 and Sept. 22 — are known to be grounded, detail-oriented, and hardworking, like many of the celebs who are Virgos on our list. Virgos don't mind living in the present moment, and many people born under this earth sign have a desire to serve others, thanks to their sensitive hearts and endearing loyalty to those closest to them.
Read more: Libra Zodiac Signs: Personality Traits, Love Compatibility, & More Astrology
Among Virgo's traits, they're organized, brainy, and great at finding practical solutions to any issues that arise. Observant, adaptable, and wildly efficient, it's no surprise that many Virgos end up in the entertainment industry, or even involved in philanthropic work, where their inner drive, hyper-focus, and ability to execute huge projects successfully comes in handy. However, it's good to remember that Virgos don't play around when it comes to getting things done. They like a good routine and they want to stick with their plan, so if you want to spontaneously surprise them, you might want to check their calendar first.
Here are 25 stars who exemplify the pragmatic, diligent, and thoughtful nature of their Virgo sign.
Cheers to Virgos, and may their days be as loving (and organized) as they are!
This article was originally published on