18 Movies, TV Shows & Docs You Need To Stream This Juneteenth
From High On The Hog to 13th.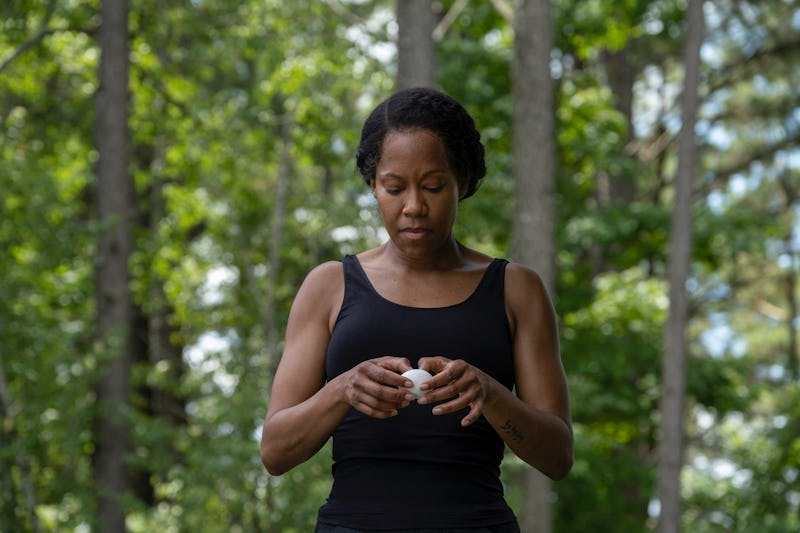 Mark Hill/HBO
Juneteenth, which is commemorated on June 19, celebrates the end of slavery in the United States. It's also a time to spotlight and uplift Black stories, and one way to do that this year is by watching the movies and TV shows that celebrate Black voices. As Black Lives Matter protests continue to take place all over the country, and President Joe Biden just signed a bill making Juneteenth a federal holiday, streaming services like Hulu, Amazon Prime, Netflix, and HBO Max all provide a place to watch Black stories.
While the ongoing coronavirus pandemic continues to make celebrating holidays complicated, one small way that everyone can mark Juneteenth is by watching movies, documentaries, and TV shows from and about Black voices. Some of the titles currently available, like 13th and The Hate U Give, delve into the difficult but important systemic topics of police brutality, the need for prison reform, and more. However, viewers should also seek out stories of Black joy, love, and excellence that are available, like HBO Max's Legendary and Being Serena.
Even if you don't feel comfortable gathering in groups just yet, that doesn't mean you can't celebrate and support Black artists while at home. Here are 18 titles to stream this Juneteenth.
This article was originally published on