These 10 Shows Rival The Debauchery & Drama Of Gossip Girl
You know you love this genre.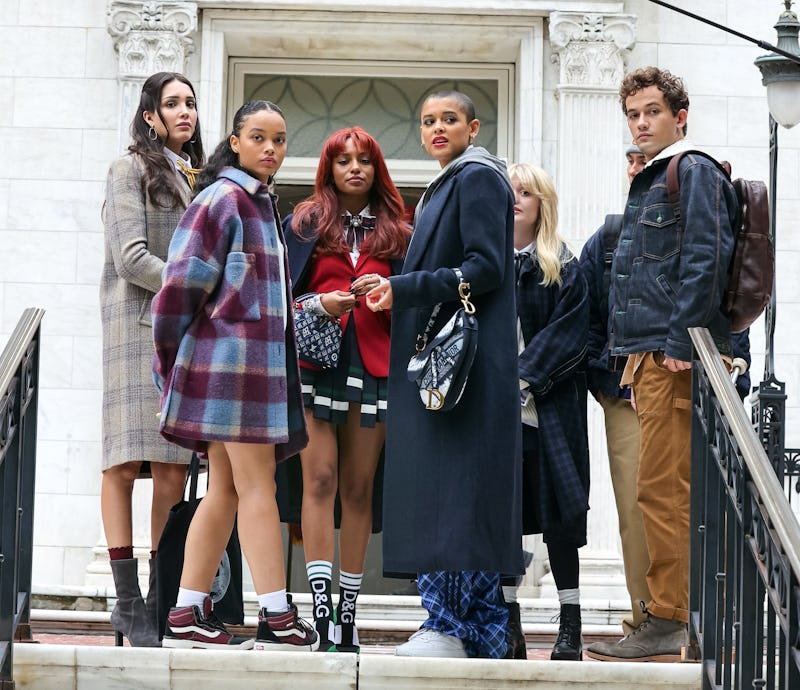 Jose Perez/Bauer-Griffin/GC Images/Getty Images
Spotted: a fresh set of privileged and social-media famous high schoolers perched on the MET steps in HBO Max's Gossip Girl reboot. After just six episodes, Constance Billard's coeds are taking some time off until November 2021, perhaps to attend to some salacious entanglements (aka the mid-season finale's cliffhangers), including sisterly thievery (of moms and men), a ménage à trois, and an exposed faculty member.
If you're finding yourself aching for needlessly glamorous parties, steamy love triangles, and swooshing plaids, there are other shows that indulge in the excess and debauchery of the wealthy. There are reality shows that follow the lives of the actual rich and famous, like in Rich Kids of Beverly Hills, and even more fictional dramas about teens with rich kid woes, like 90210. There are also options that are less about the money and more about riveting teen drama. The early aughts, in particular, made room for some of the most memorable sagas of all time, including The O.C. and One Tree Hill. And as your one and only source into the scandalous lives of the real and fictionalized elite, here are 10 shows like HBO Max's Gossip Girl reboot to watch while you wait for November.
Love this list? Create a Likewise account to save these recs to your own watchlist and follow Bustle for more. You'll always know exactly what to watch next.