The 17 Dirtiest Comedies On Netflix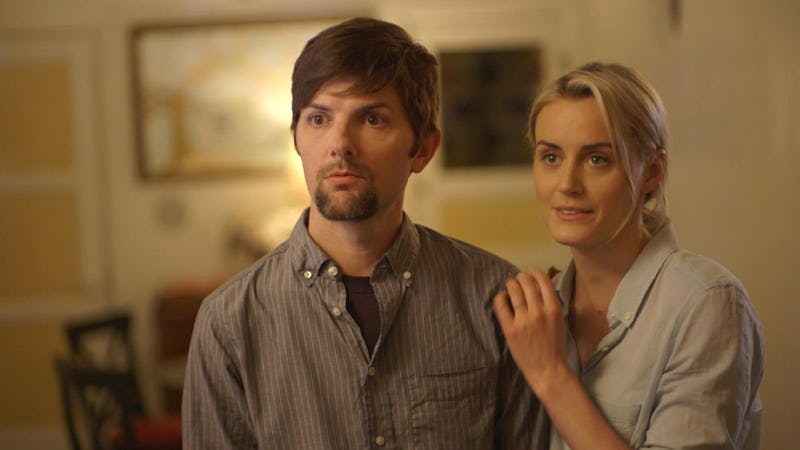 It doesn't take a lot of searching to find dirty movies on the Internet. It's pretty much the most obvious thing you can look for online. But what about dirty comedies? Well, OK, that's pretty easy too. After all, you can find anything on the Internet nowadays, you just have to search for it. But I know you're busy, and that you've got things to do, places to go, people to see, and TV shows to watch. You don't have time to comb through all the films Netflix has to offer in the hopes of finding your one, perfect dirty comedy. That's why I got you covered, with aa roundup of the 17 dirtiest comedies on Netflix, for your viewing pleasure.
Dirty comedies can be watched free of judgement, anytime, anywhere thanks to Netflix. In addition to a healthy collection of standup — guaranteed to have as many dirty jokes as your heart desires — Netflix Instant Watch also has a ton of dirty comedies on its roster. But, what makes a comedy truly dirty? Is a comedy only dirty if it's rated R, if it features graphic sex scenes (for comedic value, of course), or if it's just flat out disgusting? These 17 dirtiest comedies on Netflix have a little bit of everything — exactly what you need to decide for yourself.
1. Wet Hot American Summer
A peak dirty comedy if there ever was one.
2. Road Trip
Because a movie starring Seann William Scott and Tom Green can't be anything but obscene.
3. The Overnight
Probably one of the most NSFW comedies on Netflix, The Overnight is not for the faint of heart.
4. Night Owls
A little less dirty than The Overnight, Night Owls is more twisted than filthy. Still, it's certainly far from squeeky clean.
5. For A Good Time Call
Who knew a movie about a phone sex operator would be so deliciously funny?
6. Filth
I mean, the title says it all.
7. Ali G Indahouse
If you expect anything but dirty comedy from Sacha Baron Cohen, you might have him confused with someone else.
8. Staten Island Summer
A classic coming-of-age/giant party comedy from creative minds over at Saturday Night Live — pretty much dirty comed 101.
9. South Park: Bigger, Longer And Uncut
South Park as a movie musical — what could possibly go wrong?
10. Jackass Number Two: The Movie
If you think dirty movies are composed of grown men doing disgusting, dumb things, then Jackass Number Two is for you.
11. Zack And Miri Make A Porno
This dirty comedy about the making of a bad porn movie is guaranteed to make you blush.
12. 40 Days and 40 Nights
Remember when Josh Hartnett swore off sex for 40 days? It's even funnier to watch 14 years later.
13. Meet the Fockers
Meet the Fockers is pretty low on the dirty scale, but any movies that include a scene involving foreskin in the fondue deserves a spot on the dirty comedy list if you ask me.
14. 2 Days in New York
Crazy French family plus Chris Rock = comedy gold.
15. The Inbetweeners
Spring break comedy FTW.
16. Bad Milo
A ridiculous stress monster emerges from a man's rear end and starts attacking people. No, I'm not making this up.
17. American Pie Presents: The Book Of Love
For the person who hasn't watched enough movies about white high schoolers desperate to lose their virginity.
Warning: watching with parents could lead to trauma. You're welcome.
Images: The Orchard