19 Early '00s Movies On Netflix You Totally Forgot About But Need To Rewatch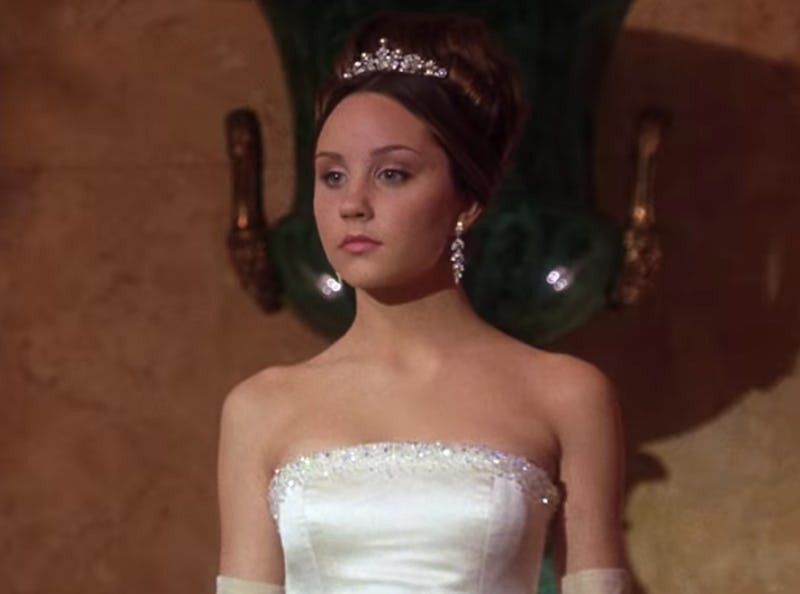 NETFLIX
Ah, the early '00s. Remember when low-rise jeans, flip phones, and neck-tie belts were all the rage? We certainly do!
The early aughts were also great time for movies, when teen comedies, extremely dramatic dramas, and (often problematic) love stories ruled the screen. These days, it's fun to reminisce by rewatching some of the classics from that era, but there are also plenty of movies that you've probably forgotten about over the years. If that's the case, don't fret — with the help of streaming services, you can now watch these early '00s movies on Netflix and remember why you loved them in the first place.
Over the years, Netflix has amassed a content library to rival that of any other streaming service, filled with movies both new and old. The ones on this list aren't that old, but they're definitely worth revisiting, like Legally Blonde or What a Girl Wants. If you haven't seen some (or any) of them, now is the perfect time to fill that hole in your pop culture knowledge. Take a trip down memory lane with these movies you likely forgot existed, all streaming on Netflix.
What happens when a socially-conscious lawyer falls for her amoral billionaire boss? Two Weeks Notice finds out.
We don't talk about What a Girl Wants enough. Amanda Bynes as a free-spirited American opposite a bunch of high-strung Brits who hate fun? Iconic.
A review on Rotten Tomatoes calls The Sweetest Thing an "atrociously awful piece of garbage," which honestly just makes us want to watch it more.
Okay, you probably didn't forget about this one, probably because we plug Legally Blonde every chance we get. But it's just that good.
On a more serious side, Sean Penn delivers a powerful performance in Mystic River as a father reeling from the murder of his teenage daughter. Penn won his first Best Actor trophy at the 76th Academy Awards for this film.
Okay, back to fluff. The Prince & Me is one of those highly-unrealistic movies about a college girl who falls in love with her royal classmate. Who has that actually happened to?
Will Ferrell gave one of his first dramatic performances in Stranger Than Fiction, proving he's more than just a slapstick comedy star. This absurdist dramedy has serious undertones, but leaves room for comic relief.
Remember when Jim Carrey ruled comedy? Yes, man! The movie is more-or-less the same as Liar Liar, which Carrey also starred in.
Based on the iconic '70s action series of the same name, Ben Stiller and Owen Wilson star as the titular duo in a sort-of prequel to the show.
When Bartleby (Justin Long) gets rejected from every college he applies to, he creates his own. Surprisingly, it goes better than anyone expected.
A mid-'00s film set in the early-'00s? Meta much? Anyway, Fun with Dick and Jane is like Bonnie and Clyde — if Bonnie and Clyde were both morons.
12. 2012 (2009)
Remember when we thought the world would end in 2012? What a time to be alive. Released in 2009, the film prepares audiences for what the supposed-apocalypse might look like.
Why are rich, unruly teens in movies always sent away to boarding schools? Seems like their parents want a cop-out from actually parenting. Anyway, Wild Child is about a rich, unruly teen sent away to boarding school.
Before Netflix rebooted the beloved children's book series with Neil Patrick Harris four years ago, Jim Carrey was the OG Count Olaf. (Side note: Did Jim Carrey ever sleep in the early-'00s? Why is he in literally every movie?)
Chances are you haven't forgotten about this one either, thanks to all the memes. We've included this on the list purely for the irony.
Despite its title, Superbad is anything but super bad. We'd go as far to say that this is among the super good teen comedy of the '00s.
Did you know the first film to ever be shot inside the United Nations was The Interpreter? Nicole Kidman's impact knows no bounds!
Jimmy Neutron: Boy Genius is a true blast from the past. Starring Lana Del Rey as Jimmy's mom (just kidding...or are we?), this Nickelodeon staple also launched a popular TV series.
Unlike other Judd Apatow films, this one fell into oblivion because it's, well, not as memorable. But that's just our take. Watch for yourself and form your own opinion.
This article was originally published on