19 Early '00s Movies On Netflix You Totally Forgot About But NEED To Rewatch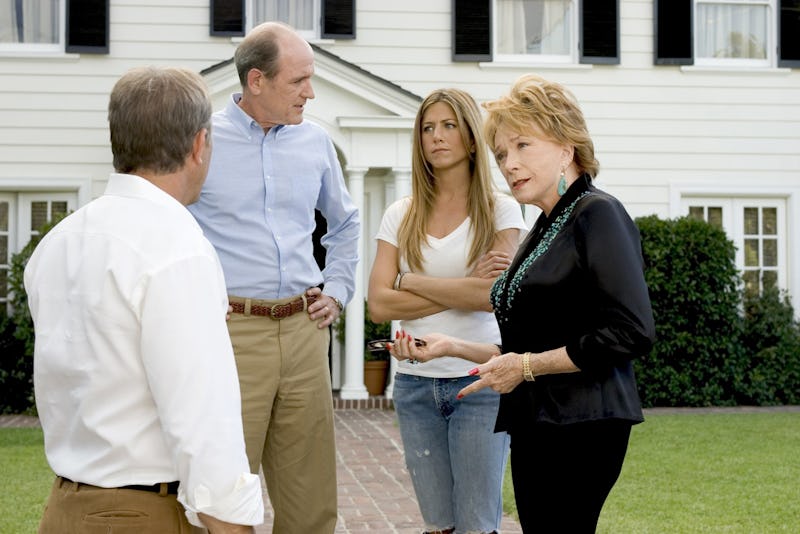 Warner Bros
Ah, the early '00s — remember the days when low-rise jeans, massive cell phones, and disposable cameras were all the rage? The first years of the new millennium were also a great time for movies, whether your genre of choice was teen comedies, aspirational love stories, or serious dramas. These days, it's fun to reminisce on the time period by re-watching some of the classic films released back then, but there are probably many other movies from the era you've totally forgotten about over the years. Don't fret if that's the case, though — now, with the help of streaming services, you can watch these 19 early '00s movies on Netflix and remember why you loved them all those years ago.
Over the past several years, Netflix has gone from primarily being a DVD delivery service to a groundbreaking streaming platform, filled with movies both new and old. The films on this list are definitely worth a revisit, or if you haven't seen some of them, it's the perfect time to watch them now. Take a trip down memory lane with these 19 movies from the early '00s you likely forgot existed, all streaming on Netflix, and get lost in the era of the new millennium.
1. Must Love Dogs
Must Love Dogs is a romantic comedy starring Diane Lane and John Cusack as a couple who meet via online dating. Really, though, the pets in the movie steal the show.
2. Meet The Parents
Everything that can go wrong while meeting your partner's parents goes wrong in this comedy starring Ben Stiller, Teri Polo, Robert DeNiro, and Blythe Danner.
3. Fracture
Fracture is a crime drama following Willy Beachum (Ryan Gosling), a prosecutor, and Ted Crawford (Anthony Hopkins), who tried to kill his wife and is defending his case in court.
4. Friday After Next
The third movie of the Friday series sees Craig (Ice Cube) and his cousin (Mike Epps) robbed of their Christmas presents and their rent money by a man dressed as Santa Claus. They try to come up with a plan to recover their stolen goods, but it goes completely downhill.
5. Coraline
An unhappy little girl discovers an alternate reality that seems to offer all the magic her real life doesn't have. But, she soon realizes that there are sinister things going on behind the scenes.
6. Hot Fuzz
Nicholas Angel (Simon Pegg) finds it difficult to adapt to his new position at his town's police department. However, a series of accidents soon has him working harder than ever.
7. Blood Diamond
Blood Diamond sheds a light on various social and economical problems in Africa, exploring the immorality of diamond trades.
8. Along Came Polly
Ben Stiller and Jennifer Aniston play childhood friends who end up reconnecting romantically as adults.
9. Y Tu Mama Tambien
Two teenagers (Gael Garcia Bernal and Diego Luna) take a road trip along the coast of Mexico, while their older companion (Maribel Verdu) uses the voyage to tackle all her life's regrets.
10. City Of God
Based on the novel by Paulo Lins, City of God takes a deep look into the poverty-stricken favelas of Rio de Janeiro in the 1970s.
11. A Cinderella Story
No '00s list is complete if it doesn't include a movie starring Hilary Duff. This romantic comedy is great if you're the type of person who loves "happily ever after" stories.
12. Nick & Norah's Infinite Playlist
When Nick (Michael Cera) meets Norah (Kat Dennings), she asks him to pretend to be her boyfriend. During their pretend "relationship", the two find out that they are actually soulmates — at least when it comes to music.
13. Step Up 2: The Streets
The sequel to Step Up follows street dancer Andie (Briana Evigan) as she enters a prestigious arts school and learns a new approach to dancing.
14. Just Friends
Ryan Reynolds plays Chris Brander, a guy who falls in love with his best friend Jamie Palamino (Amy Smart), but gets rejected and flees from his hometown. Fast forward 10 years, and Chris heads back home to try one more time to reconnect with Jamie.
15. Terminator 3: Rise Of The Machines
The action scenes and stunts in the third installment of the Terminator series are unforgettable.
16. Rumor Has It
Jennifer Aniston plays a woman who find out her family is the inspiration behind a famous novel-turned-film. It's a rollercoaster ride of a movie that's hard not to enjoy.
17. Tropic Thunder
Ben Stiller leads a star-studded cast in this satirical movie, filled with hilarious quotes.
18. Scary Movie
Scary Movie pokes fun at the popular Scream series in a raunchy, super funny way.
19. Keith
Keith is a tear-jerking teen romance that will have you cuddling with a tissue box.
Now that you've traveled back to the early '00s, hop onto Netflix and revisit these movies.