18 Musical Movies Streaming On Netflix That'll Make You Break Out Into Song
From The Prom to Shrek: The Musical.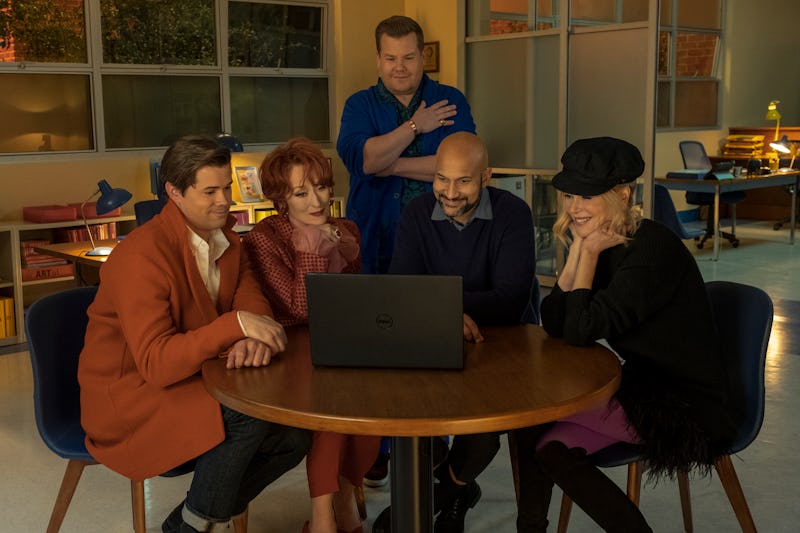 Melinda Sue Gordon/Netflix
If you ever went through a musical theater phase, or if you're still in it, you probably have spent a good few hours in your life scanning through all of the online streaming sites, searching for any movie in which the characters spontaneously break into song and dance. It turns out that there are plenty of musical movies streaming on Netflix right now — you just have to know which titles to look out for. Whether you're completely Broadway obsessed, or you just recently watched Hamilton on Disney+ and now want to see what else is out there, there's something for everyone on Netflix.
In recent years, the streaming service has even begun putting out its own musical movies, from Ryan Murphy's film adaptation of The Prom starring Meryl Streep, James Corden, Nicole Kidman, and Andrew Rannells to Work It, a jukebox dance musical featuring hits by Dua Lipa and Normani as well as original music by its star, Sabrina Carpenter. After what felt like a lifetime in quarantine, you're probably in the mood to get off your feet, sing, and dance, so why not watch one of the musicals on Netflix? Any one of these 18 musical movies could be your new favorite.