How To Tell If Someone Likes You, Based On Their Zodiac Sign
Fire signs won't be shy about it.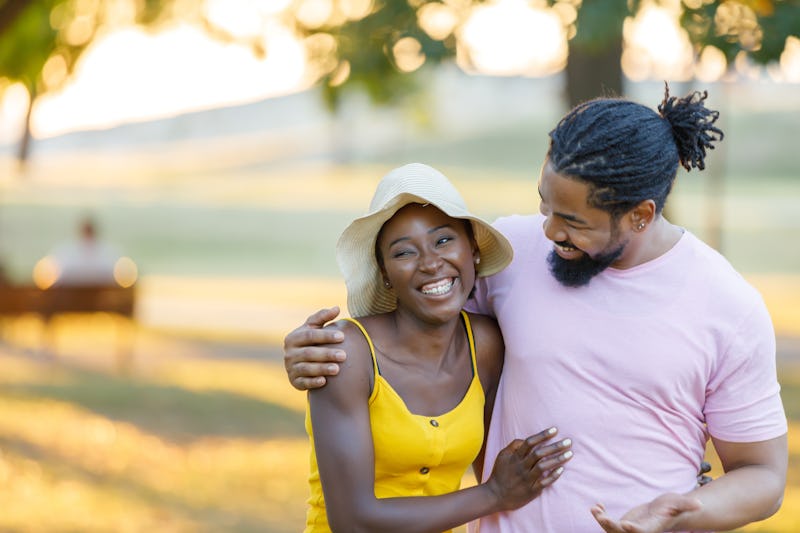 ProfessionalStudioImages/E+/Getty Images
So you've had you eye on someone for a while, and you think they may have an interest in you too. Their face lights up whenever they see you, they always linger whenever you two have a brief moment to talk, and they seem interested in getting to know you. But how can you tell if someone likes you back, or if they're just being friendly? Luckily, astrology is here to help you out. Because while some zodiac signs do a good job at hiding their attraction, others tend to be much more obvious about it. According to astrologers, there are certain things every astrological sign will do when they secretly have a crush.
"We all have our own way of going ga-ga when we start to fall for someone," astrologer Cindy Mckean, tells Bustle. "Sometimes it's adorable and other times it might be quirky. Either way, it's never anything to be ashamed of."
According to Mckean, some zodiac signs are pretty bad at keeping their interest on the download. "Even when they don't say a thing, actions speak louder than words," she says. "Fire signs, like Aries or Sagittarius, wouldn't have any qualms about keeping it a secret at all."
Curious if a Scorpio has a crush on you? It may not be as easy. "Cancers, Virgos, and Scorpios would keep it close to the cuff but let out telltale signs that they're very much into you," she says.
Every zodiac sign is different, so each sign will reveal their feelings in their own special way. With that said, here's what you should look out for to see if someone likes you back, based on their zodiac sign.
Sources
Cindy Mckean, astrologer
Deniz Kilic, astrologer